GET A FOOTHOLD ON THE LABOUR MARKET AS TECHNICAL PROFESSIONALS
The key to long-term success is technological progress and innovation. In this field, it is qualified experts who are irreplaceable, and these are produced in universities. ŠKODA AUTO is fully aware of this and we aim to support both universities and students in all the ways we can.
METHODS OF STUDENT AND UNIVERSITY SUPPORT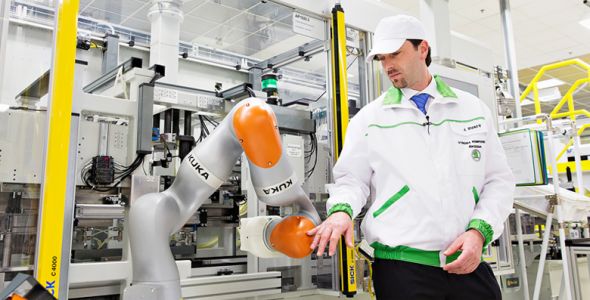 SCIENCE, RESEARCH AND INNOVATION
We support universities through financial grants for projects focused on improvingtechnical teaching and by donating teaching aids. These include individual vehicleparts, whole cars and also machines and equipment. At the same time, we invest tens of millions of Czech crowns each year in projects involving innovation in technicaldevelopment and vehicle manufacture, in which our experts collaborate both withacademic employees, and above all the students themselves.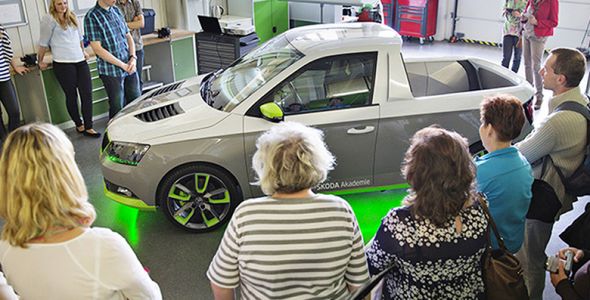 EXCURSIONS AND LECTURES
Through lectures at ŠKODA AUTO or at universities, we are boosting theoreticalteaching and expanding students' expertise. We can also create a lecture block which can become a direct part of a university's syllabus as an accredited subject. Anotherform of support is excursions, which are arranged both at a general and specialistlevel.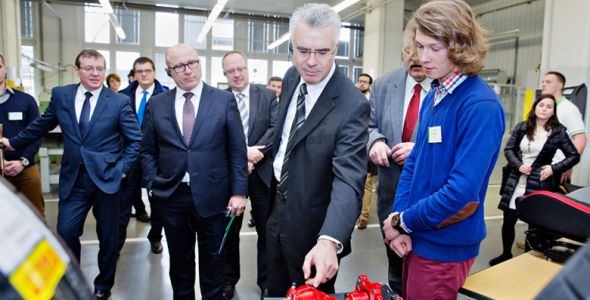 SEMINARS AND TRAINING
We hold one-day and multiple day training sessions and seminars directly at ŠKODA AUTO.These focus on training soft skills such as making presentations, selling yourself, salesskills, working in a team, feedback and more, as well as on technology. Our multiple daytraining sessions include our very popular test drives in ŠKODA vehicles.
Collaborating universities and colleges
Not sure where to go? ŠKODA AUTO supports many universities and colleges across the Czech Republic. The objective of our engagement is to bring study content closer to industry and practice. We provide various forms of support, from financial donations for research, development and facilities and the donation of specific teaching materials – cars, engines and transmissions – to providing experts from industry to take part in teaching, to the following institutions.
Slovakia
Slovenská technická univerzita v Bratislave
Technická univerzita v Košiciach
Technická univerzita vo Zvolene
Žilinská univerzita v Žilině
Czech Republic
Česká zemědělská univerzita v Praze
České vysoké učení technické
Masarykova Univerzita v Brně
Mendelova univerzita v Brně
ŠKODA AUTO Vysoká škola
Technická univerzita v Liberci
Univerzita Hradec Králové
Univerzita Jana Evangelisty Purkyně v Ústí nad Labem
Univerzita Karlova
Univerzita Palackého v Olomouci
Univerzita Pardubice
Univerzita Tomáše Bati ve Zlíně
Ústav teorie informace a automatizace AV ČR
Vysoká škola báňská - Technická univerzita Ostrava
Vysoká škola ekonomická
Vysoká škola chemicko-technologická v Praze
Vysoká škola uměleckoprůmyslová v Praze
Vysoké učení technické v Brně
Západočeská univerzita v Plzni