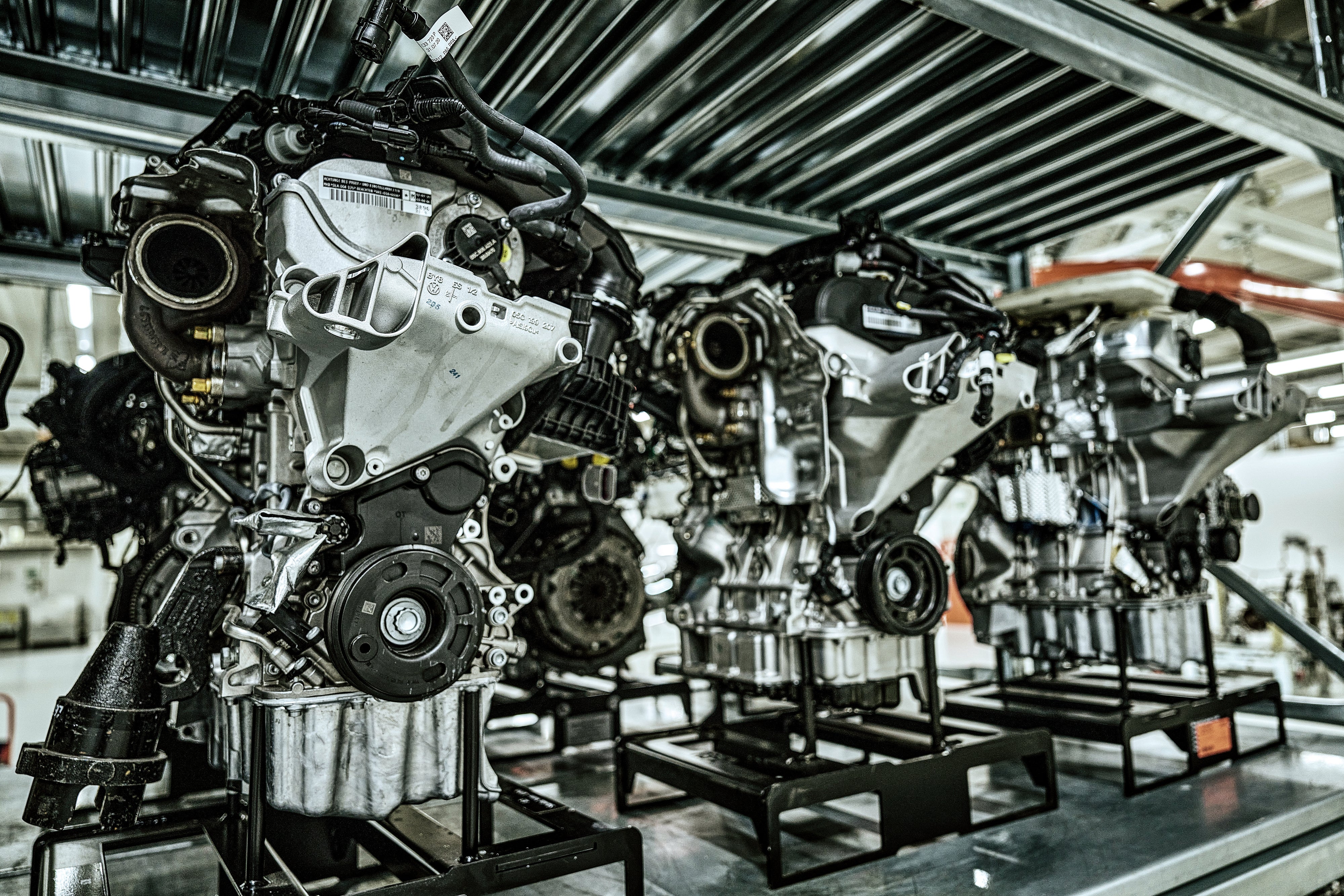 DEVELOP ENGINES FOR THE ENTIRE WORLD
Become part of the EA 211 project
Take part in developing the EA 211 series engines and influence how millions of automobiles look across the globe. Cars bearing your mark will be driven in such places as South Africa, Latin America or India.
Overseeing the development of engines for fifty model series of vehicles and a total of seven brands from the Volkswagen Group? A great responsibility for Škoda Auto, but also a chance to prove that we are among the best in the field. Come join us as we give the world mobility.
The car manufacturer can't do without experts to help it produce the highest quality drives and components. Are you experienced in technical development? Are you involved in project management, and can you coordinate a team? If so, the EA 211 project may interest you.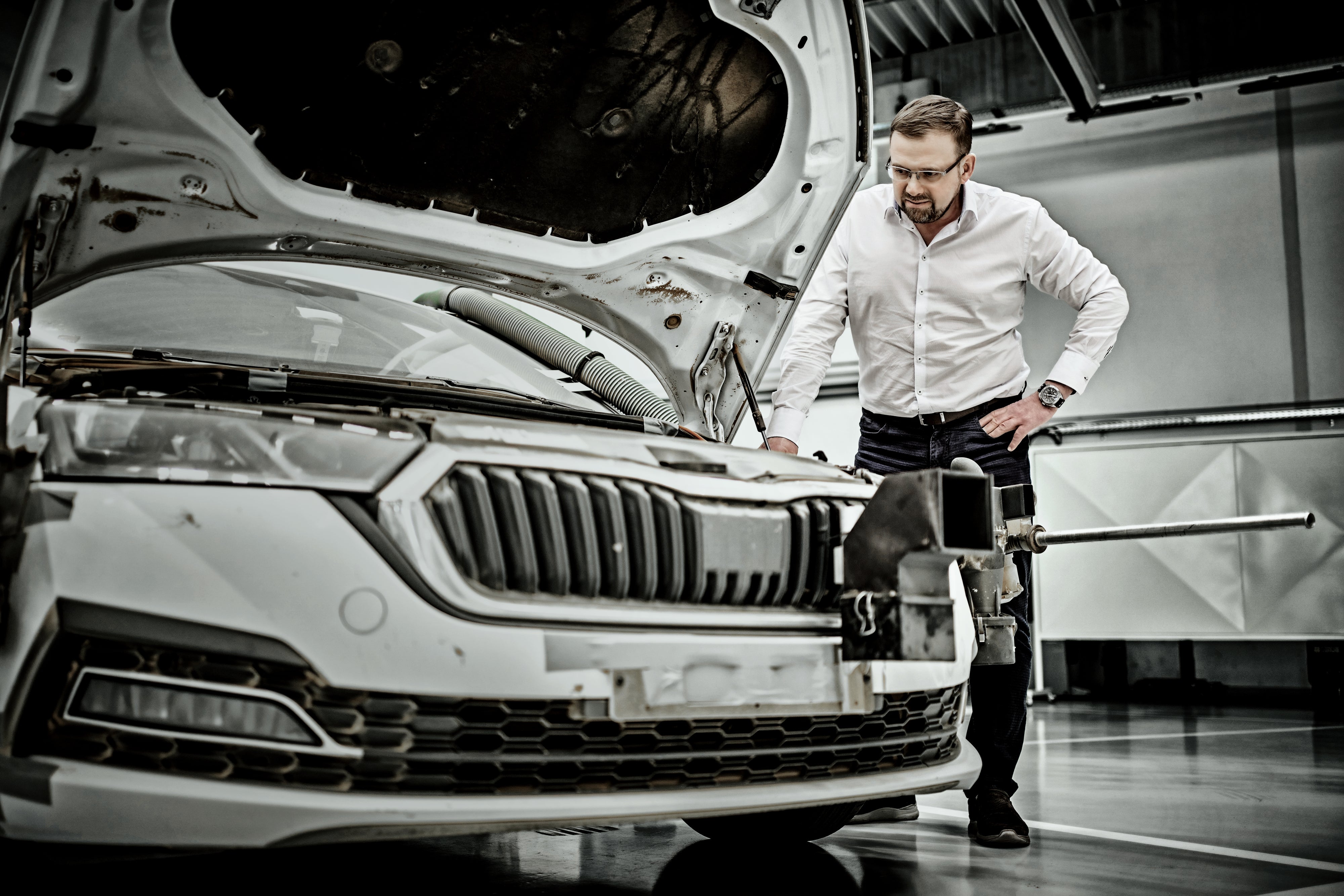 "You enter Mladá Boleslav, just a small town, but a whole world opens up to you. The automobile is among the most amazing products humankind has ever created. Taking part in its creation is fascinating."
head of chassis and powertrain development
Whom are we seeking?
Help us develop everything that belongs to a quality engine. Durable gearboxes, high-quality gearing, the emission measurement system, shift modules and other components that vehicles cannot do without. Or help us coordinate individual tasks and get the result of our work out to the rest of the planet. With us, you will apply technical, communication and language skills, as well as a sense of organization.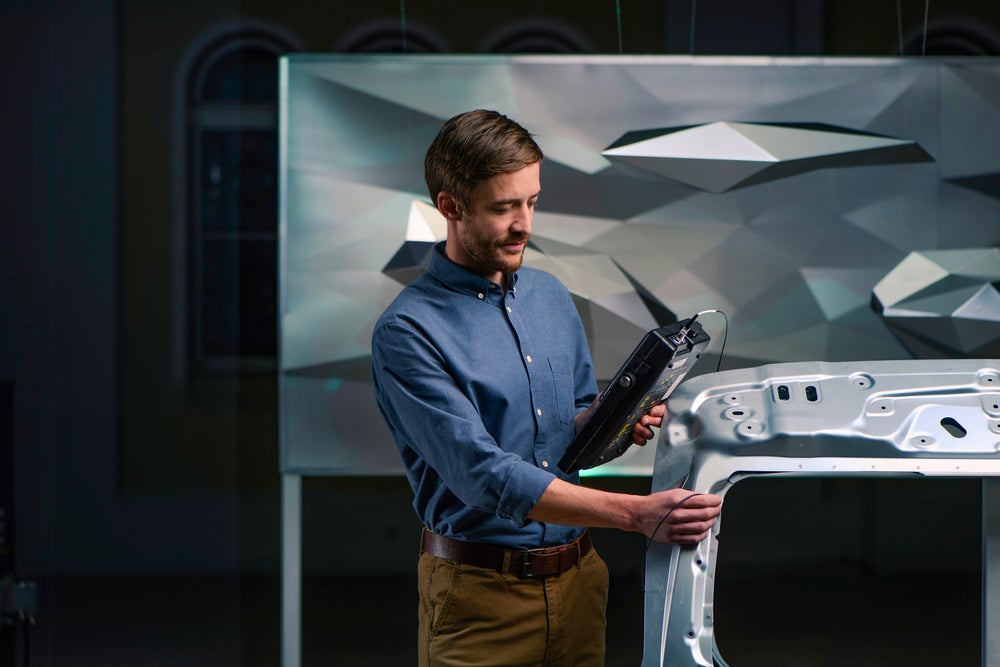 Test Engineer
Do you like trying out new things? How about new cars? Take part in testing the latest prototypes of our vehicles. Not only in the Czech Republic, but also on polygon test tracks in India, Latin America or Scandinavia.
Professional positions
Start immediately
Mladá Boleslav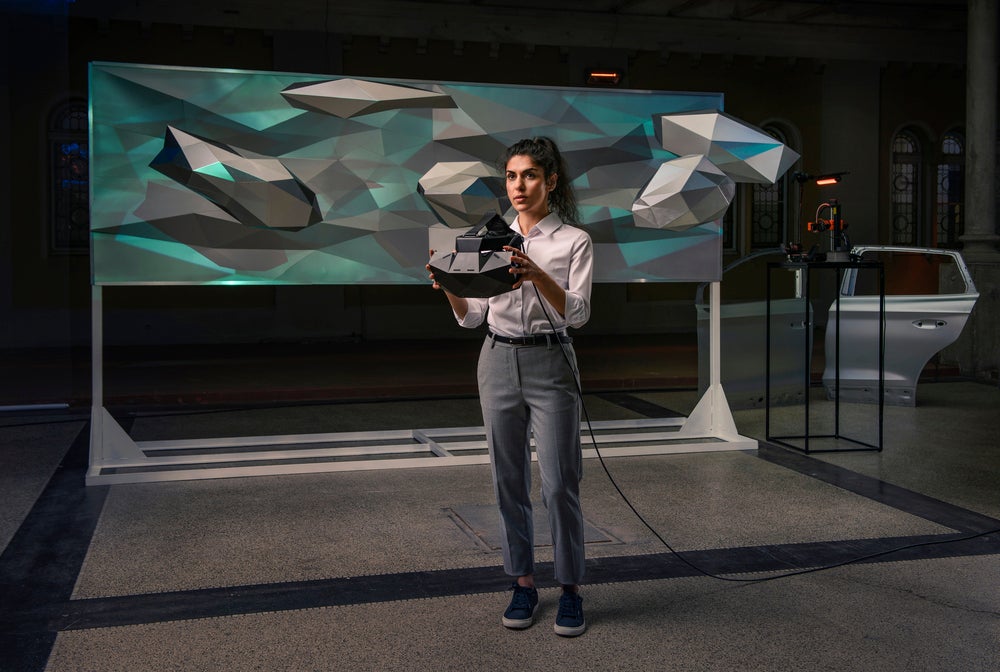 Development Engineer
Be at the birth of engines for new generations of automobiles. Are you interested in working with 3D programs, virtual reality or simulation tools? Become part of our team.
Professional positions
Start immediately
Mladá Boleslav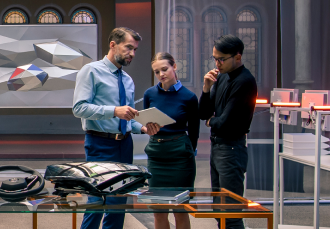 Project manager
Coordination, communication and consultation – the three C's. The bread and butter of every project manager. Do you enjoy contact with others and embrace teamwork? We have just the right position for you.
Professional positions
Start immediately
Mladá Boleslav
What will EA 211 give you?
International reach

Look abroad to other group brands and learn from them.

Deep knowledge of the automobile.

You examine it right down to the last screw. Find out how the vehicle behaves in specific conditions. Test it in the cold, dusty conditions and extreme heat. In Mladá Boleslav and abroad. Get to know the new models first.

Valuable contacts.

Communicate with industry-leading suppliers.

Knowledge of global markets.

Each of them has its own specific legislative requirements to which the engine must be adapted. Create reports.

A team of experienced experts

The technical development of Mladá Boleslav has a rock-solid reputation worldwide. And you can be a part of it.

Knowledge of the latest technologies.

Elsewhere, you can hardly touch them. Keep one step ahead and be the first to learn new instruments and devices. Keep moving human knowledge forward.

Open a new chapter in engine development.

You will be part of it from the very beginning. Follow the tradition of Laurin and Klement and show the world what Czech engineers can do. Give the world mobility. Because movement is freedom.
The power unit 1.5 TSI evo2.
The latest generation of the world-famous petrol engine
Higher fuel savings – lower emissions. This is the combination on which the upgraded version prides itself. Initially, this modern four-cylinder engine will be available for 110 kW models. The Volkswagen T-Roc and T-Roc Convertible will be the first to receive it. It will also be introduced in other models by the end of 2023.
The main advantages of the drive include Active Cylinder Management ACTplus, an emission control module located near the engine. As well as the modern TSI-Evo combustion process. When developing the new generation of TSI engine, engineers also consider the future. The engine is compatible with renewable fuels and complies already with future emission standards.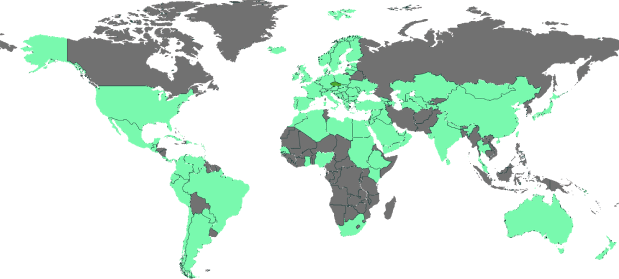 World engine
Most of the world cannot do without internal combustion engines yet. The engines you develop in Mladá Boleslav will reach customers in Africa and India. See an overview of all the countries they're going to.
Which brands will the engines go to?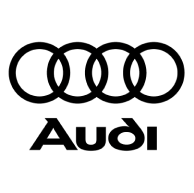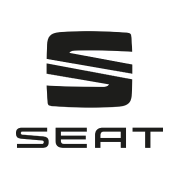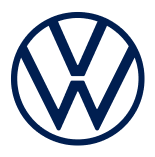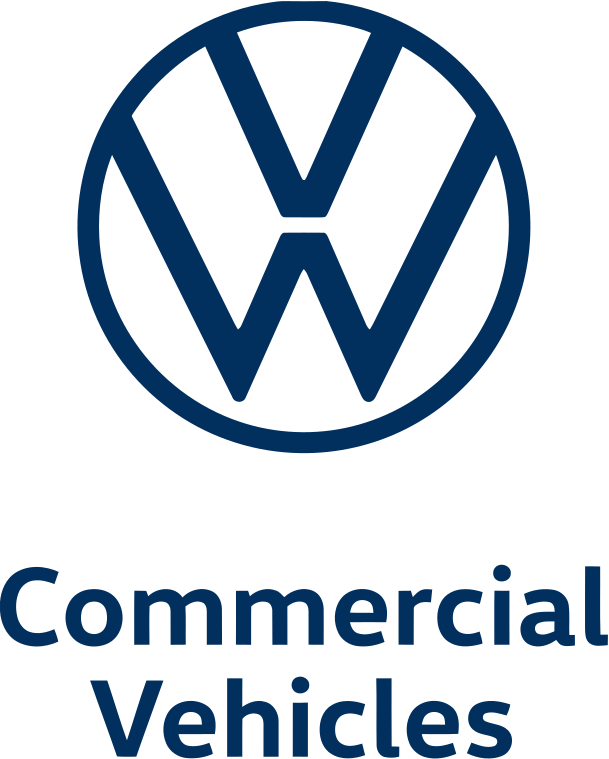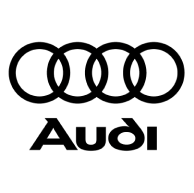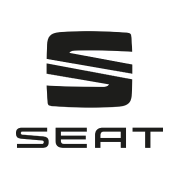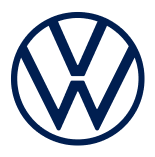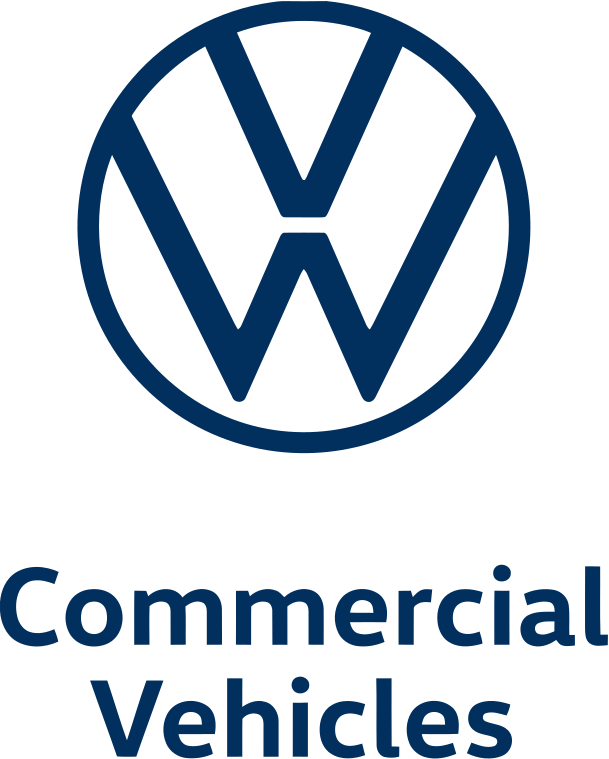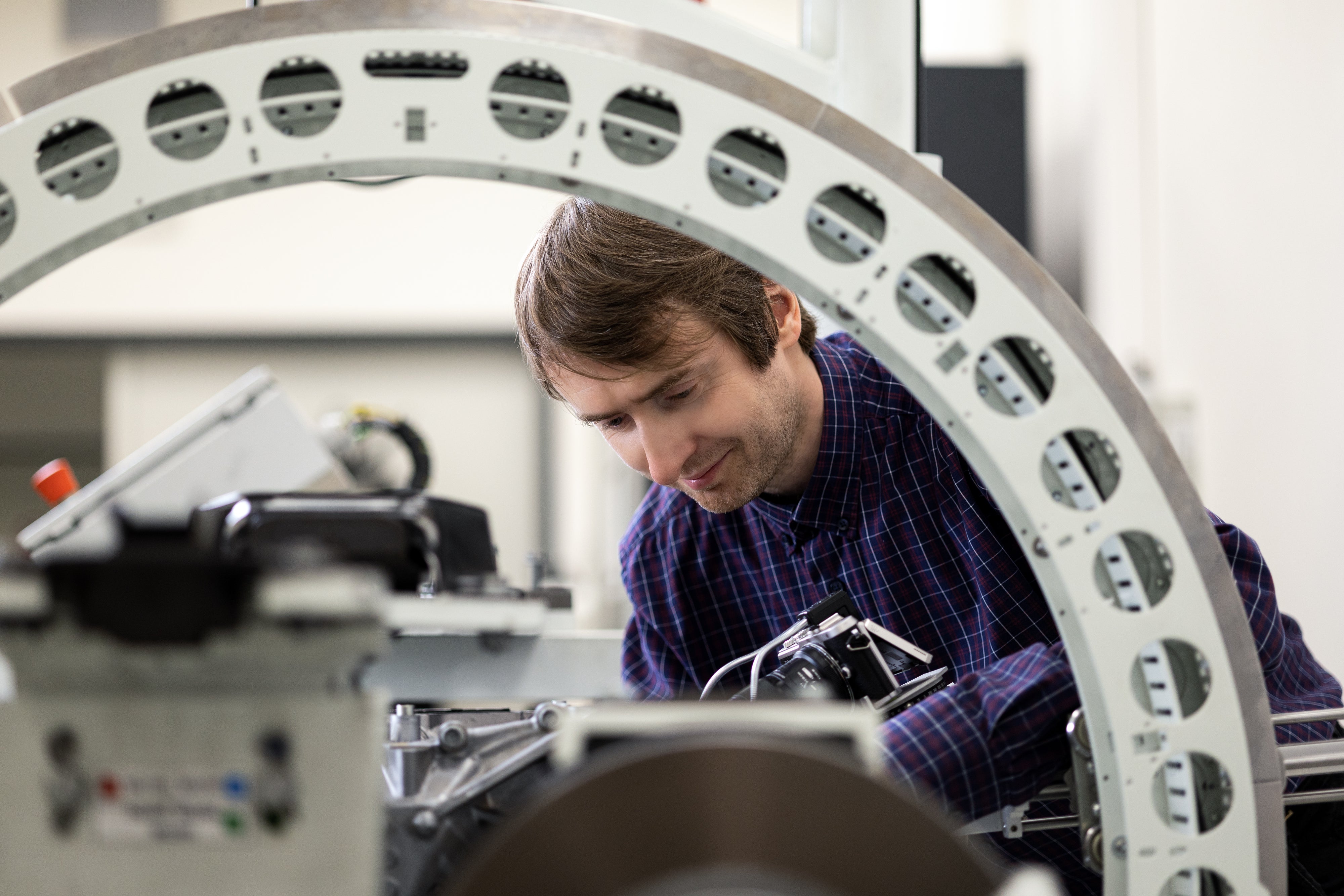 Jaroslav Prokop
gear design development engineer
No car with an internal combustion engine would exist without a gearbox. Jaroslav Prokop is one of the leading Czech experts on gearing, an integral part of every transmission. Thanks to the EA 211 project, he will be working ever more frequently with other VW group brands. "Nowhere else in the Czech Republic are they being developed at the same level as in Mladá Boleslav." What is local know-how?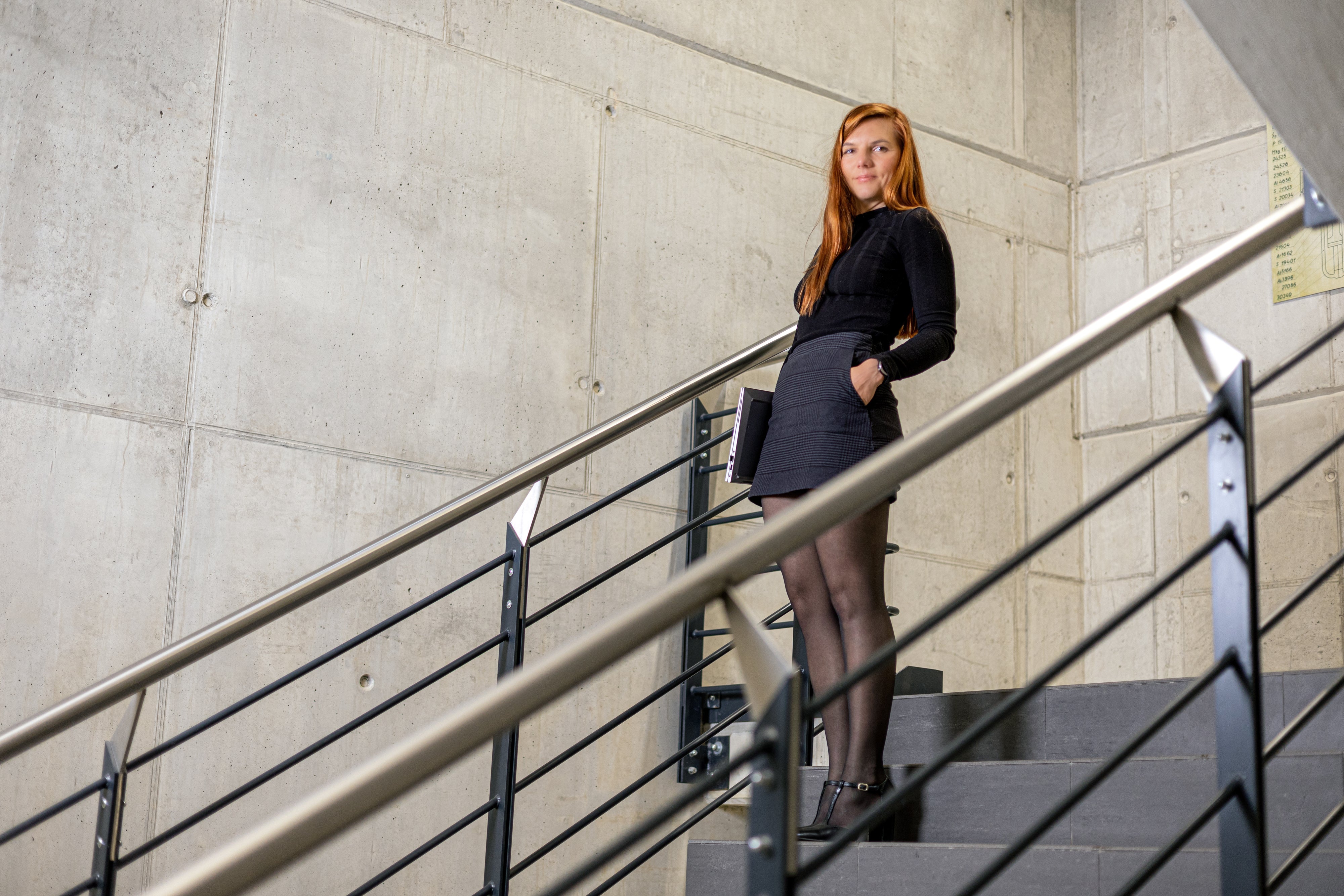 "With us, you can choose how much you want to dive into the technical side of engines. You solve everything yourself in detail, or turn to reliable, experienced designers."
Technical Project Management India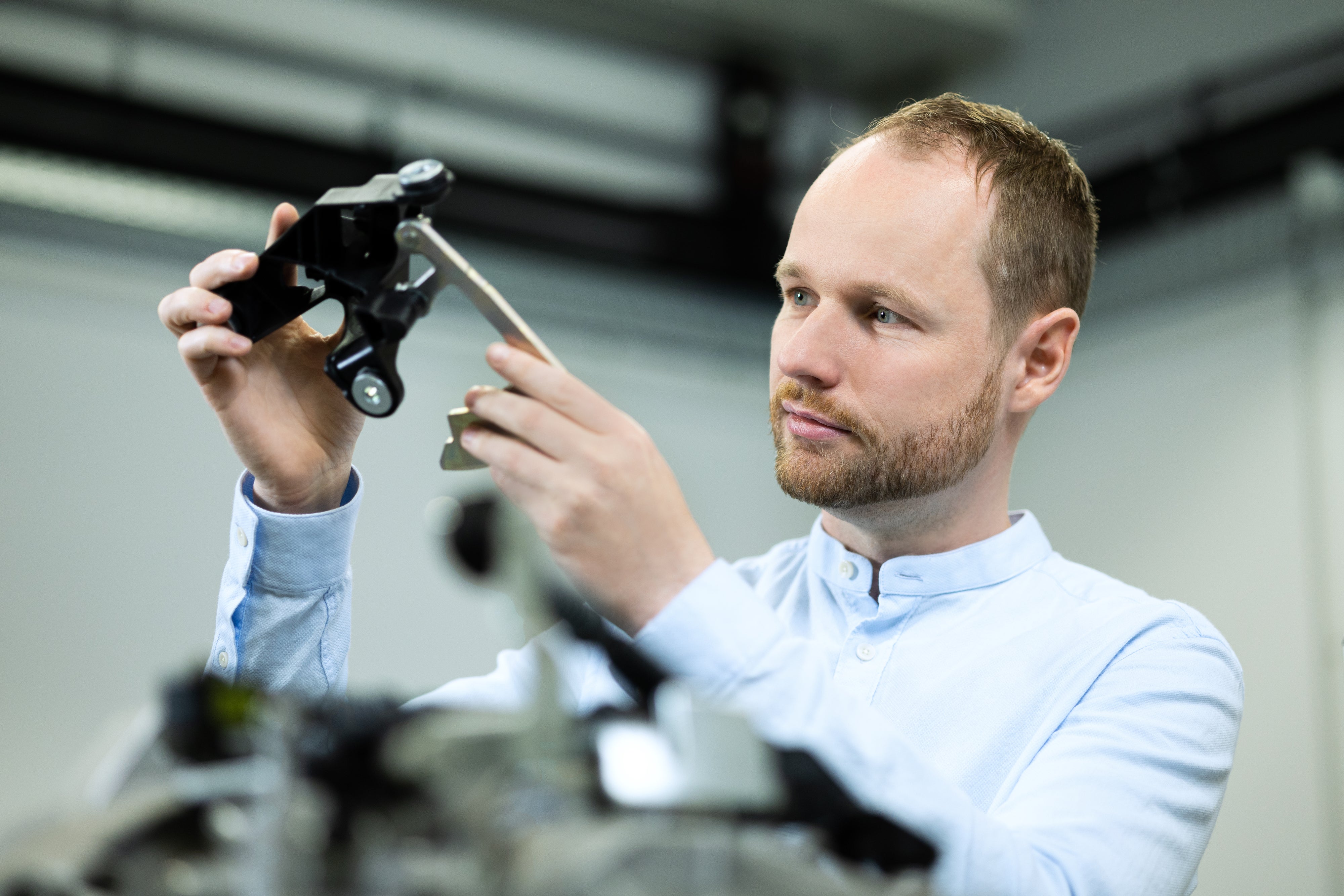 "In technical development, you touch the automobile right from the start and influence future events."
external manual gear shift designer
Technology at your service
The most advanced technology and equipment. In the Engine Testing Center, you will get to work with machines and procedures exclusive to just a few companies. Here are some examples: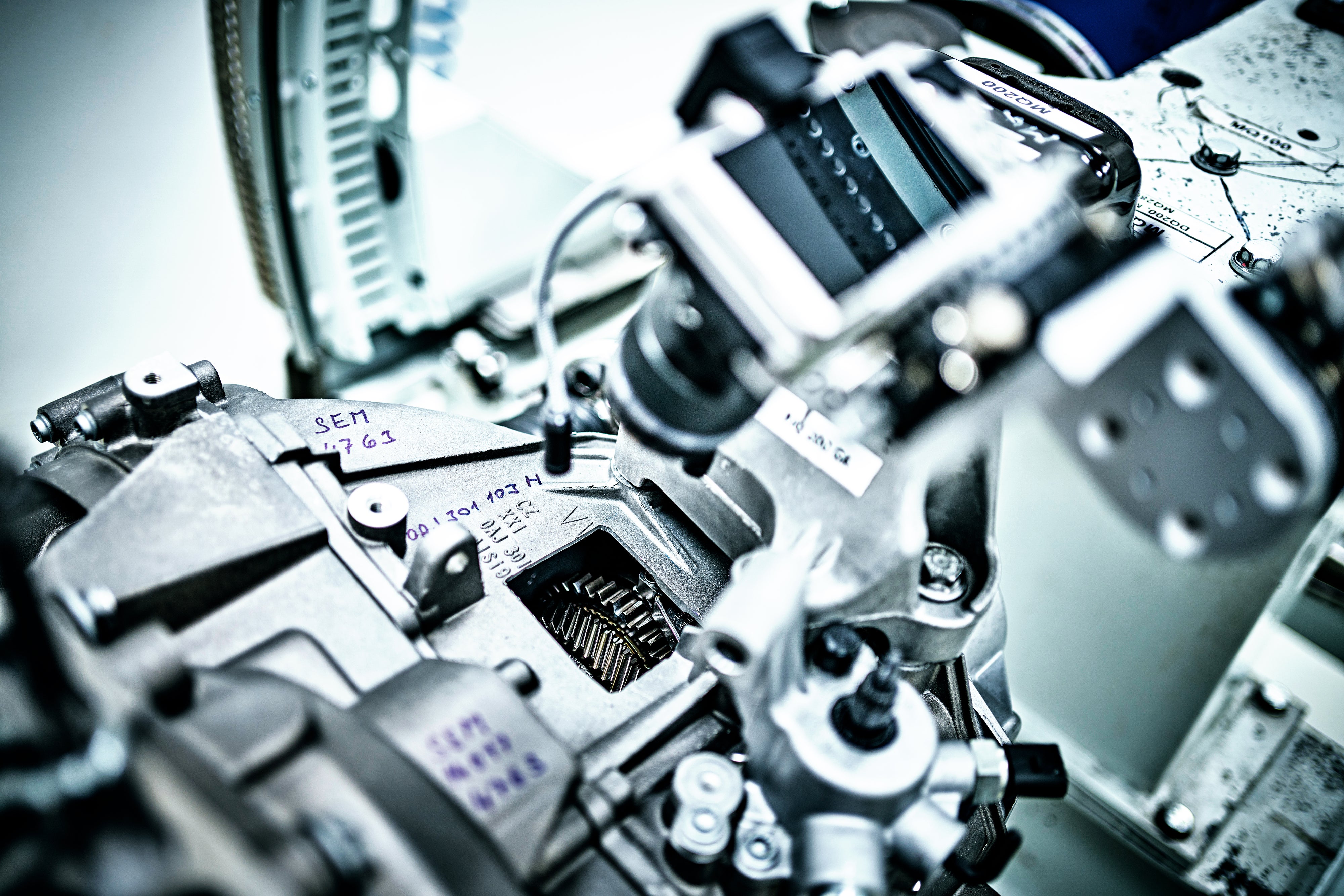 Test stand of the gearbox to determine the engagement marks of the gearing
It has undergone five development stages since 2008. The testing considers the complete deformation of the gearbox, including the engine block, the rigidity of which also affects deformation of the clutch housing. To best simulate real operating conditions, the tested powertrain is anchored onto beds – just like in a real vehicle.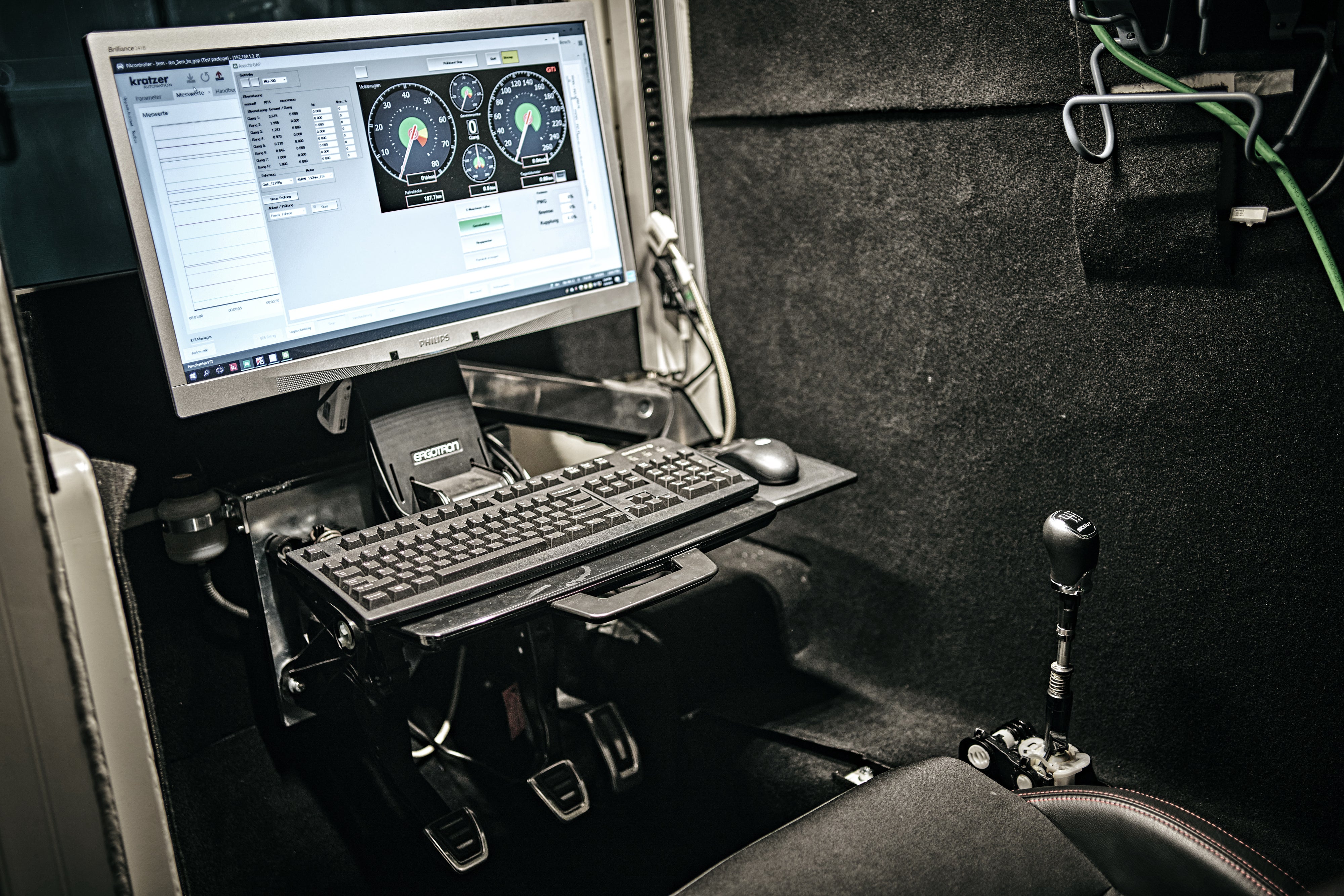 Test stand of gearboxes with acoustic cabin
The unique acoustic cabin allows durability and functional tests of gearboxes. These are controlled automatically. The cabin perfectly simulates the driving conditions. It considers both control and perceived noises. It decreases development costs and effectively reduces the testing time of the given gearbox.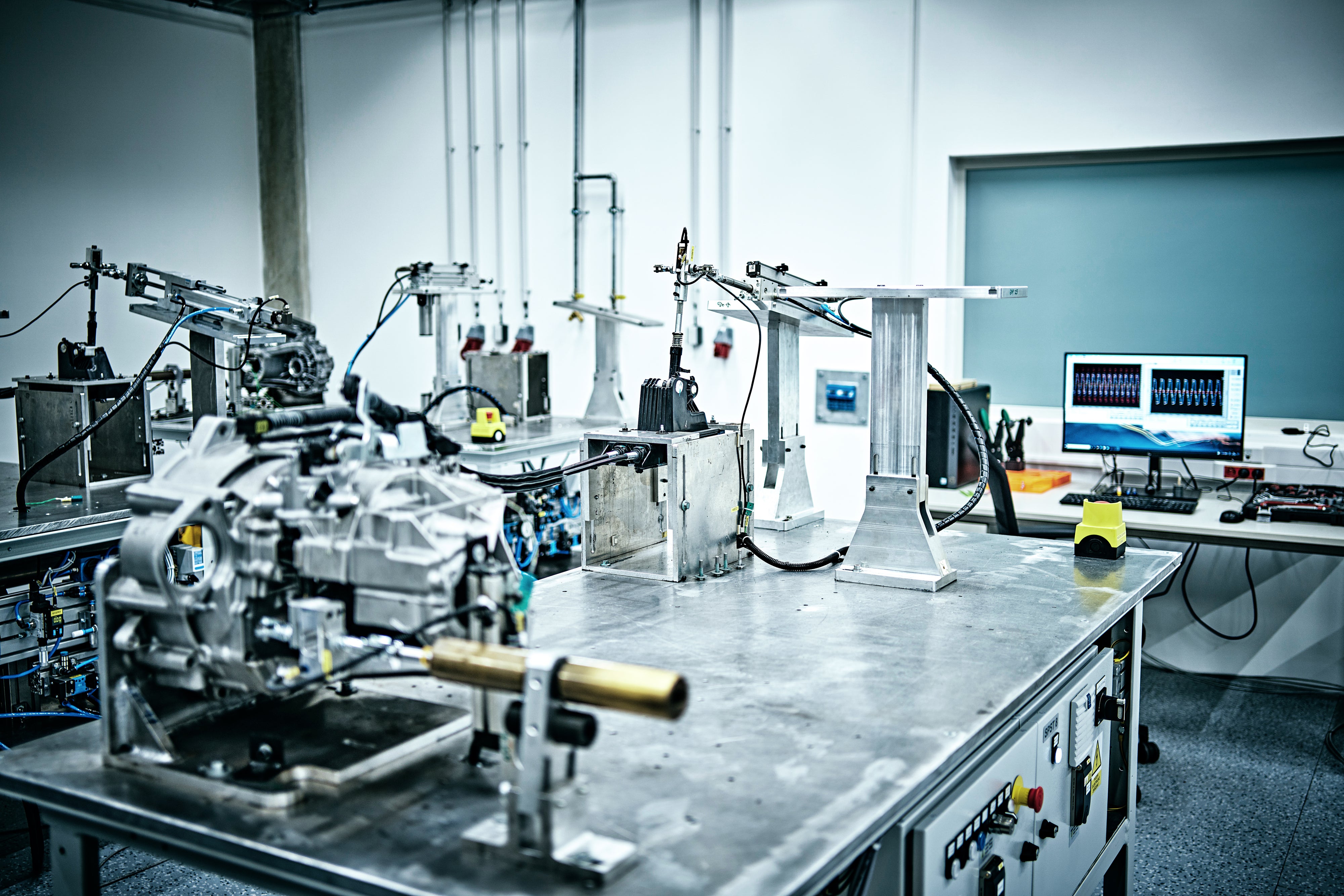 External shifting test stand
In the Engine Testing Center, you will find a total of five test states of external shifting. They run based on the MQB and PQ platform for passenger vehicles. One test lasts three to four weeks and attempts to mimic real traffic as much as possible. Therefore, the shift tracks and gearbox installation are identical to those in the car. Simulation of hand shifting is performed using a pneumatic actuator.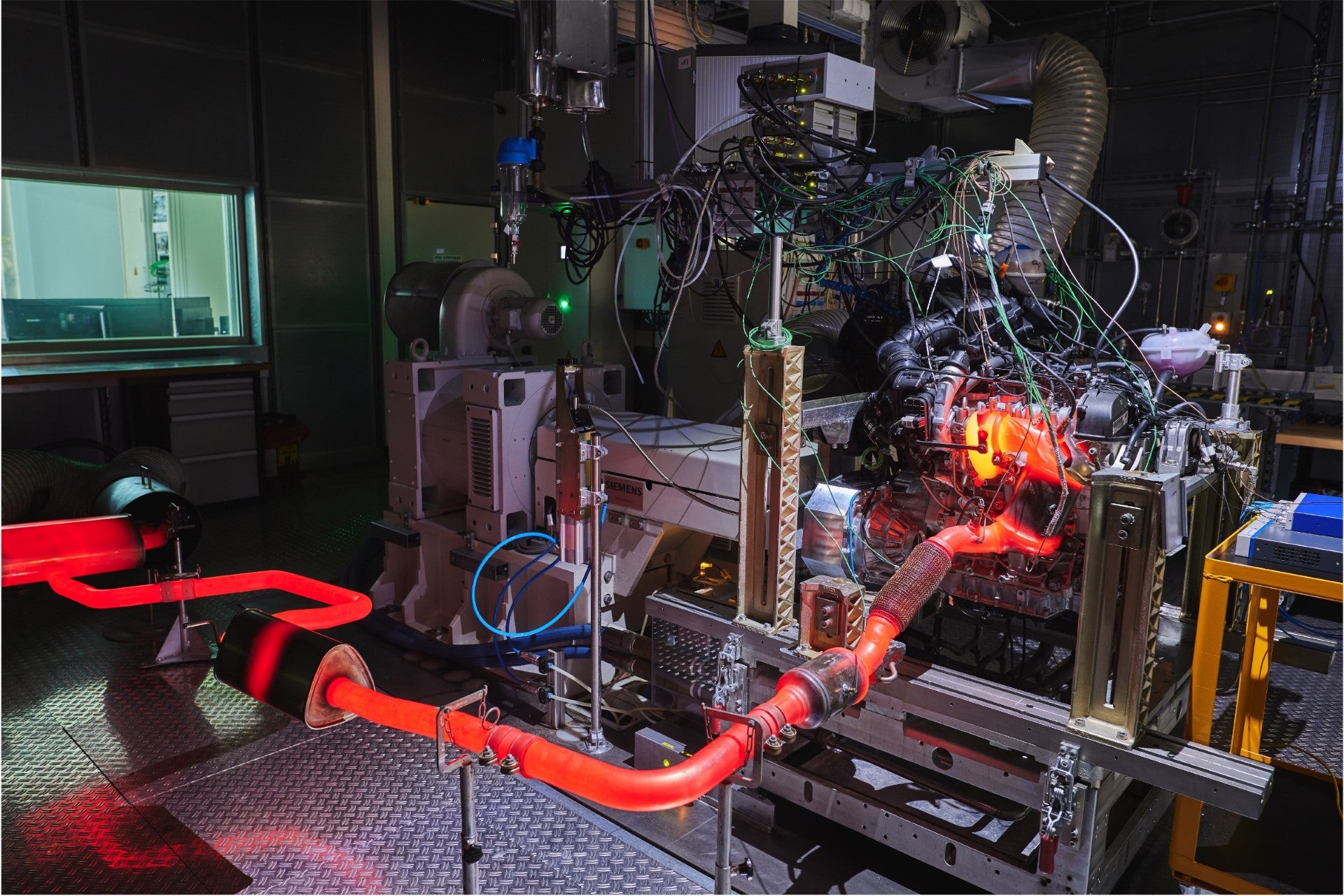 Engine test stand
It can reproduce any operating mode of the tested engine – starts, driving on a highway as well as uphill or downhill driving. It allows us to select the desired type of fuel and precisely measure its consumption. There is also emission technology that analyzes exhaust gases. Thanks to the automation of the control system, the test station can operate almost 24 hours a day.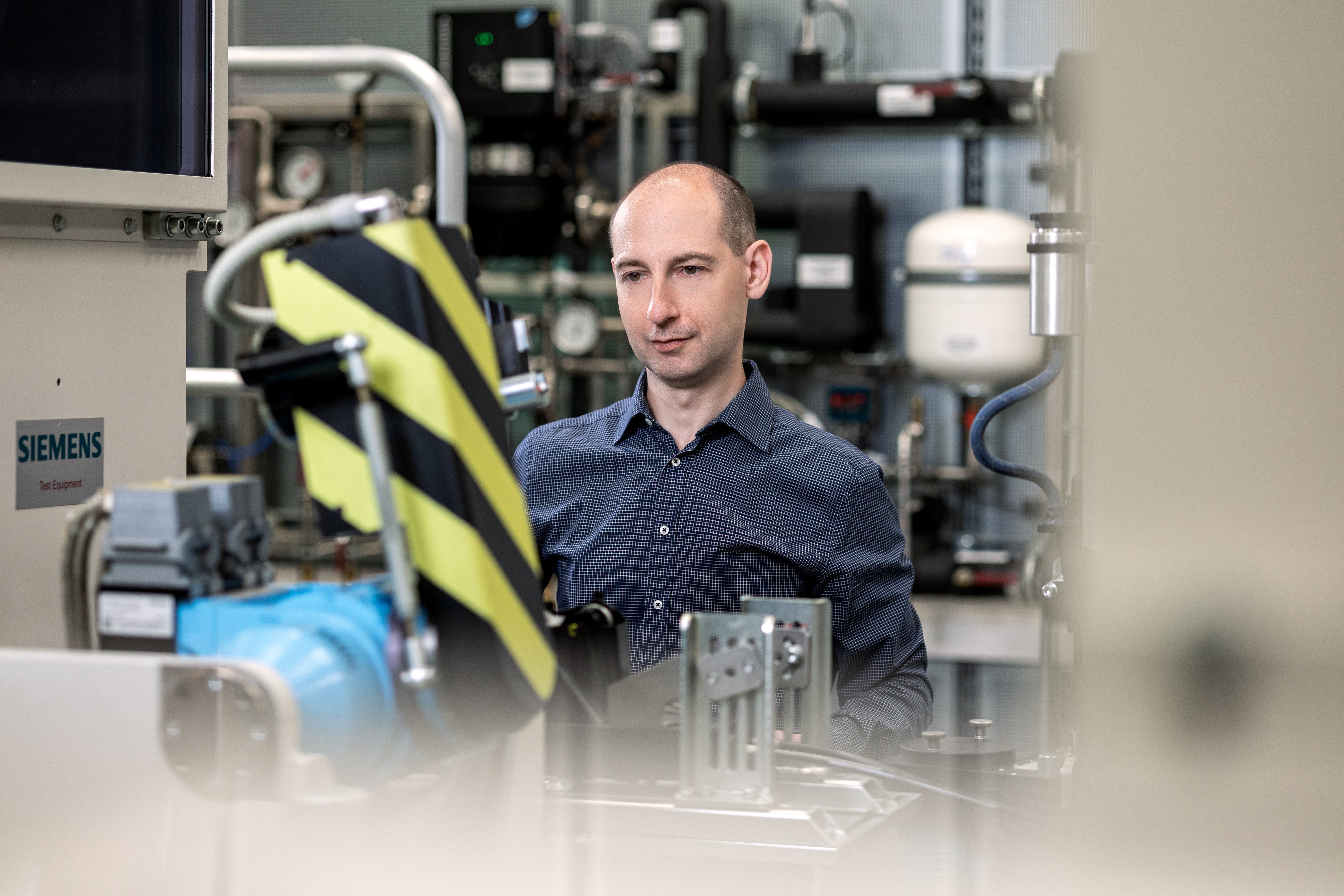 Jiří Borovička
project coordinator of gearbox test stands
What is the main task of specialists who develop gearboxes? To ensure functional, quiet and reliable vehicle propulsion. "Customers should not even know they have such a device in the car," describes Jiří Borovička, project coordinator for gearbox test statuses. Read the entire interview or listen to a report from his workshop.
Have a look at the experts at hand
This is what a day at the Engine Testing Center looks like. Meet the people here and see how the local specialists approach their work. Will you find your own desk here?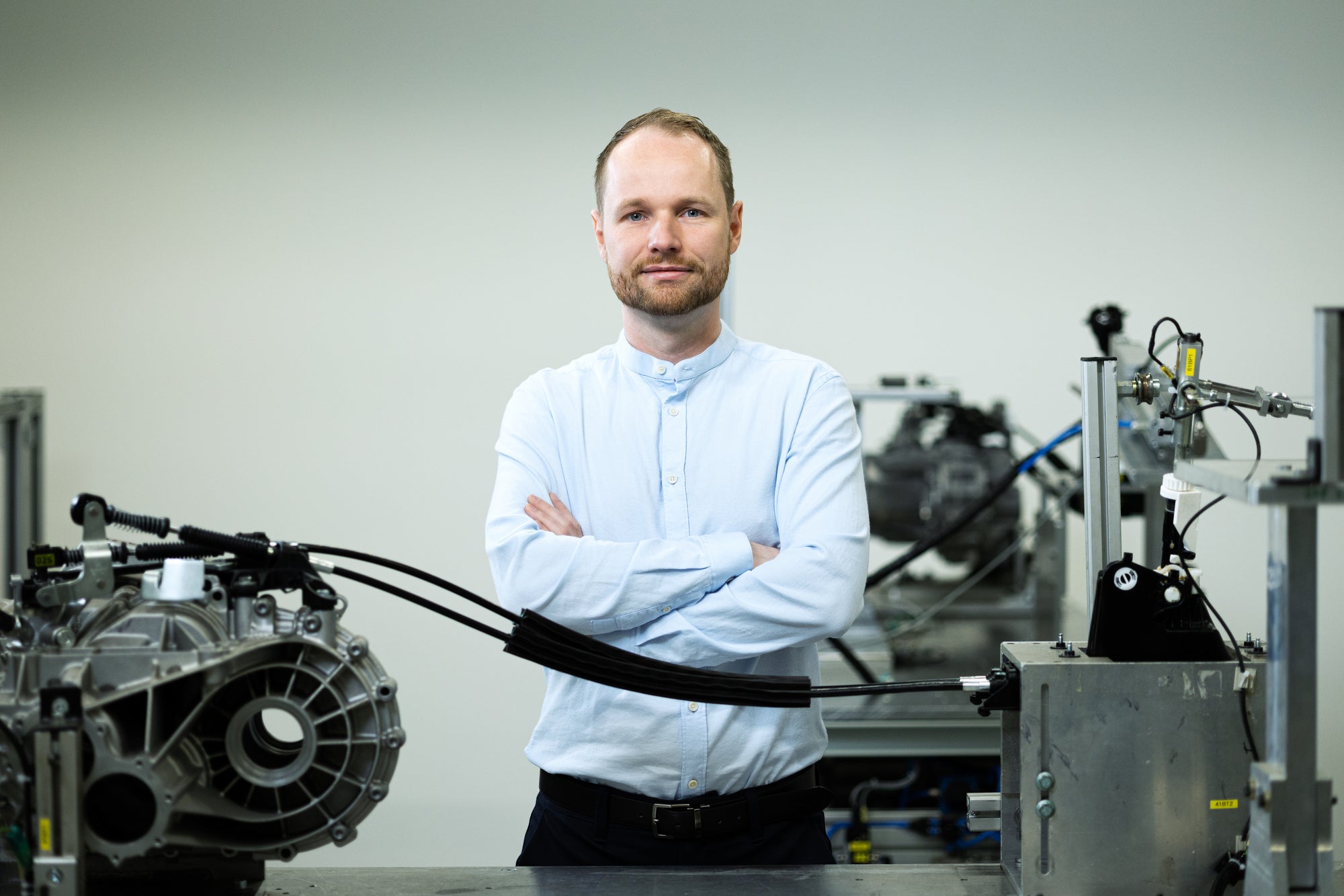 "Customer feedback is essential for us. We use it to improve engine development," says Tomáš Novotný, external manual gear shift designer.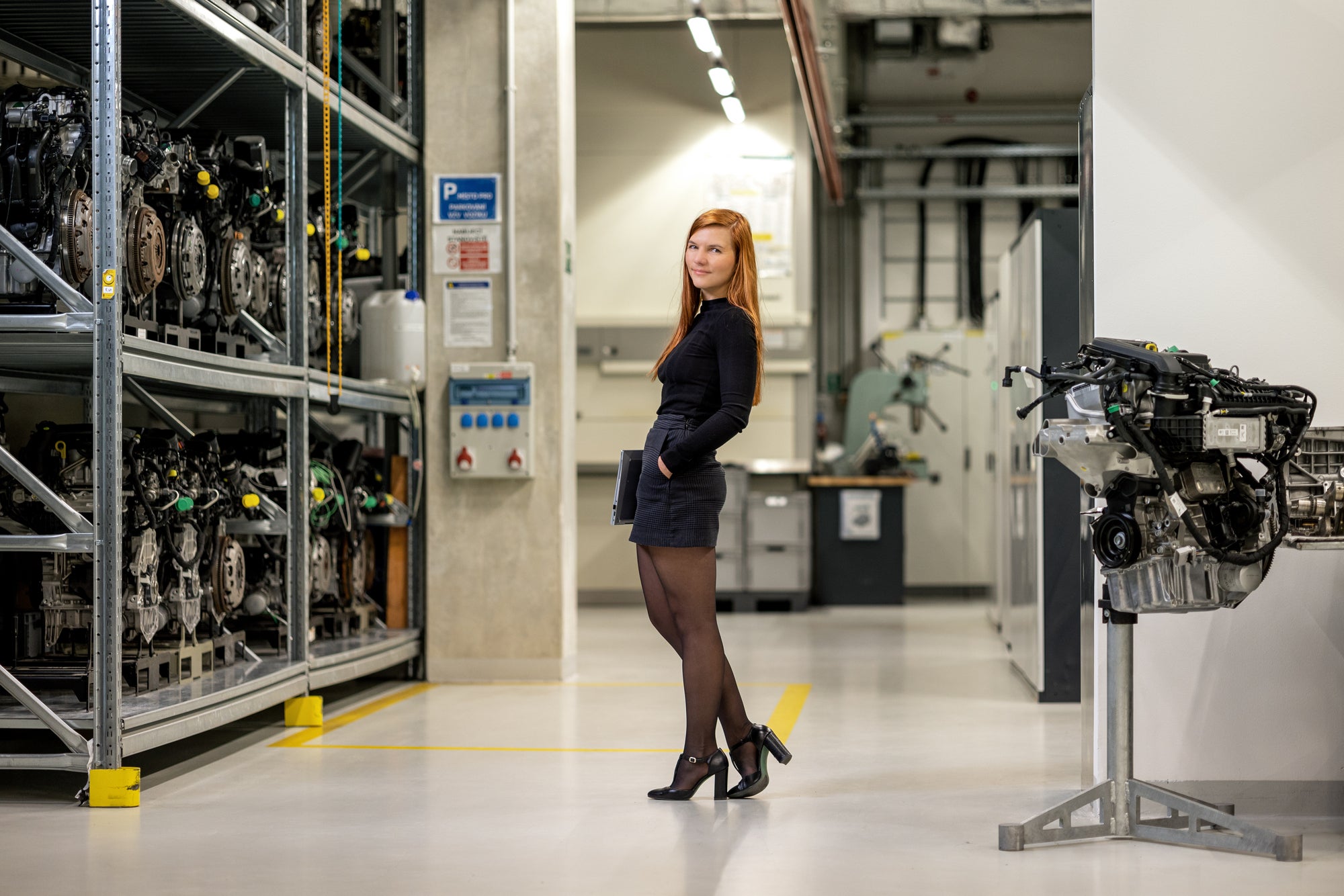 Škoda Auto also develops engines for the Indian market. The project is supervised by Linda Hulínská.
"I enjoy getting to know new working styles and cultures. Even though my working days are full of meetings, presentations and emails, there is always something new to tackle," says project manager Linda Hulínská.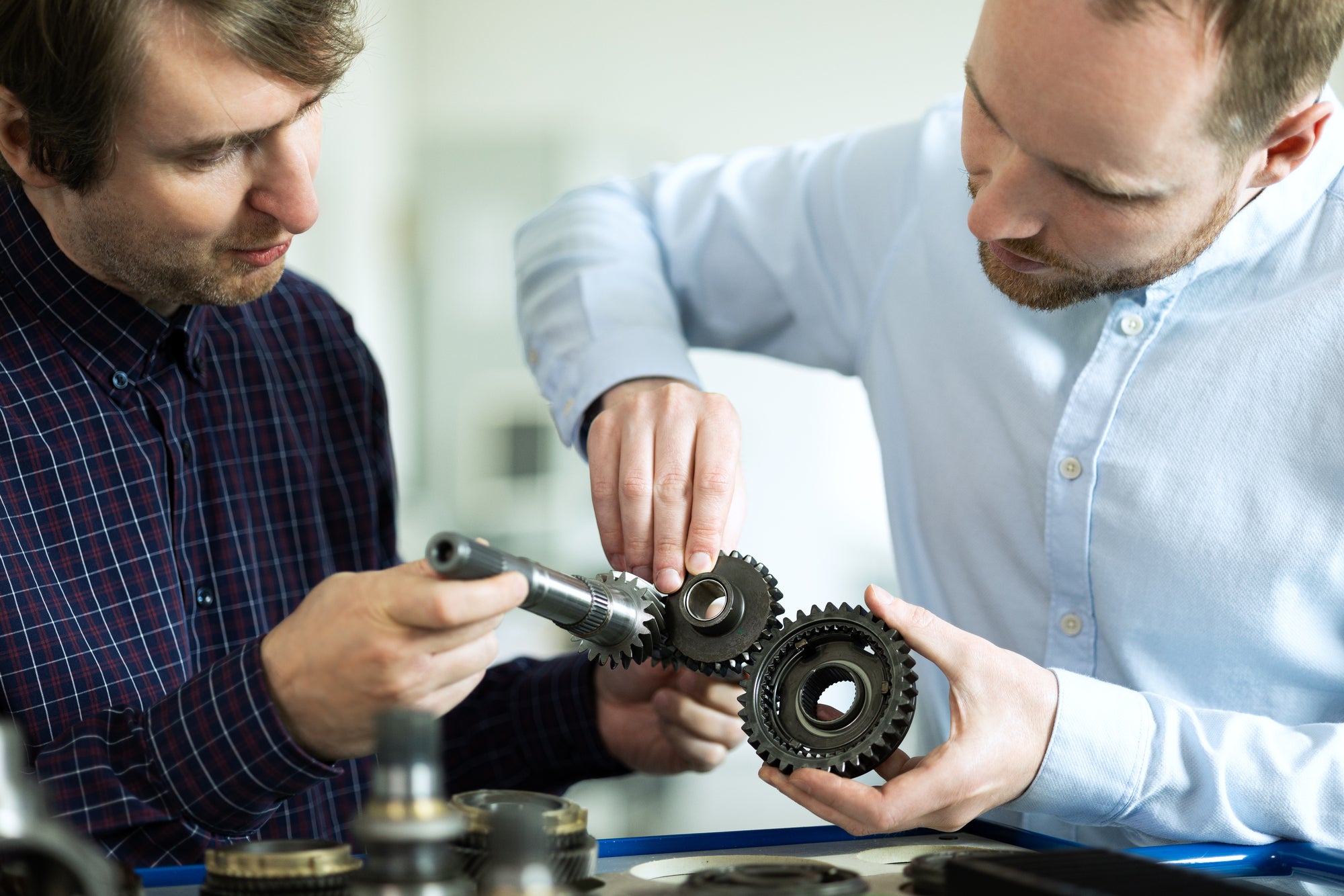 Gearbox toothing – that is the topic of Jaroslav Prokop and Tomáš Novotný.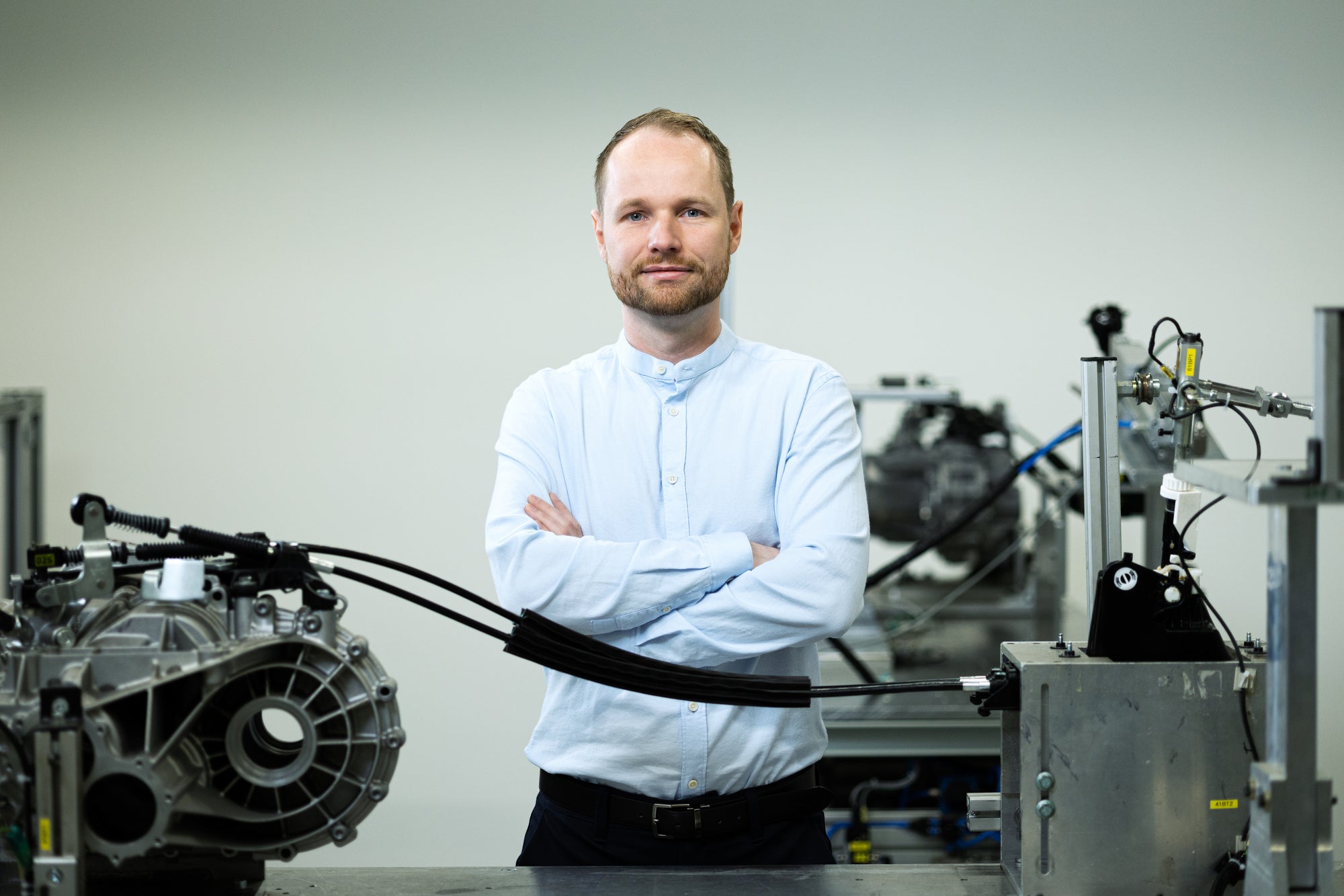 "I am responsible for the module that ensures the shifting function of manual gearboxes," explains Tomáš Novotný.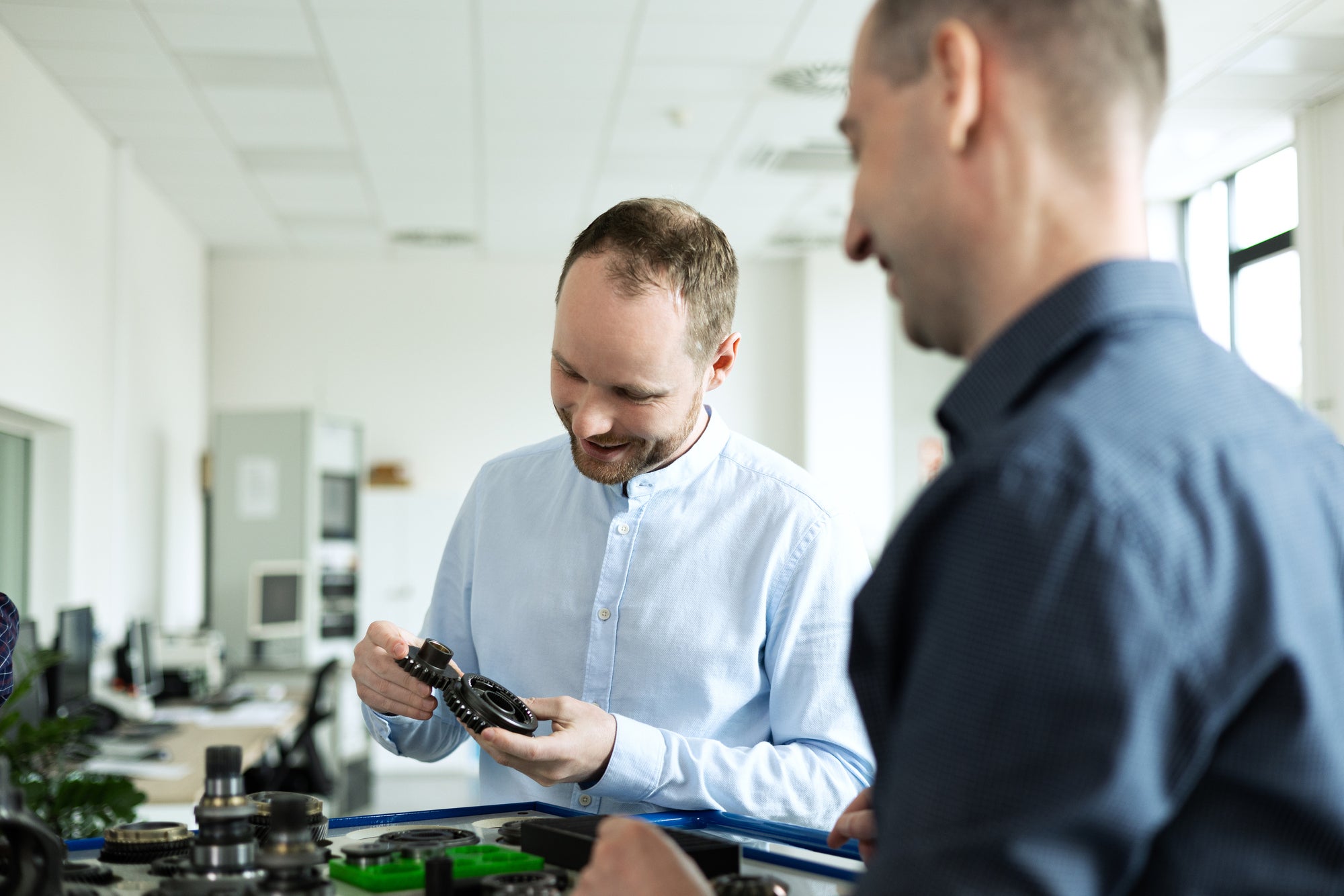 The Motor Centre specialists examine each individual part in detail. Even small, few-millimeter adjustments can play a crucial role.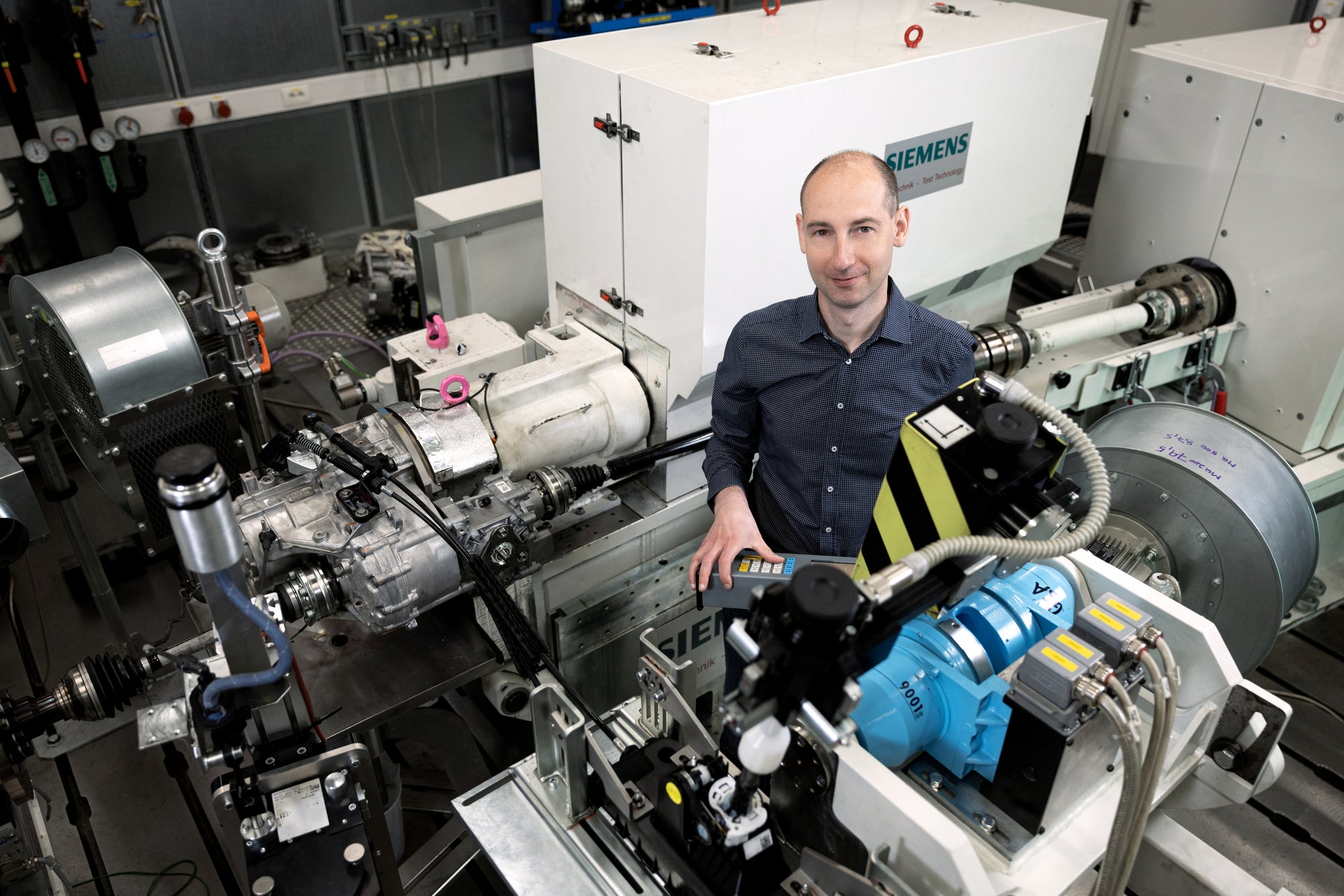 He's loved cars ever since he was a kid. For Jiří Borovička, project coordinator of gearbox test stands, working at Škoda Auto is a dream come true.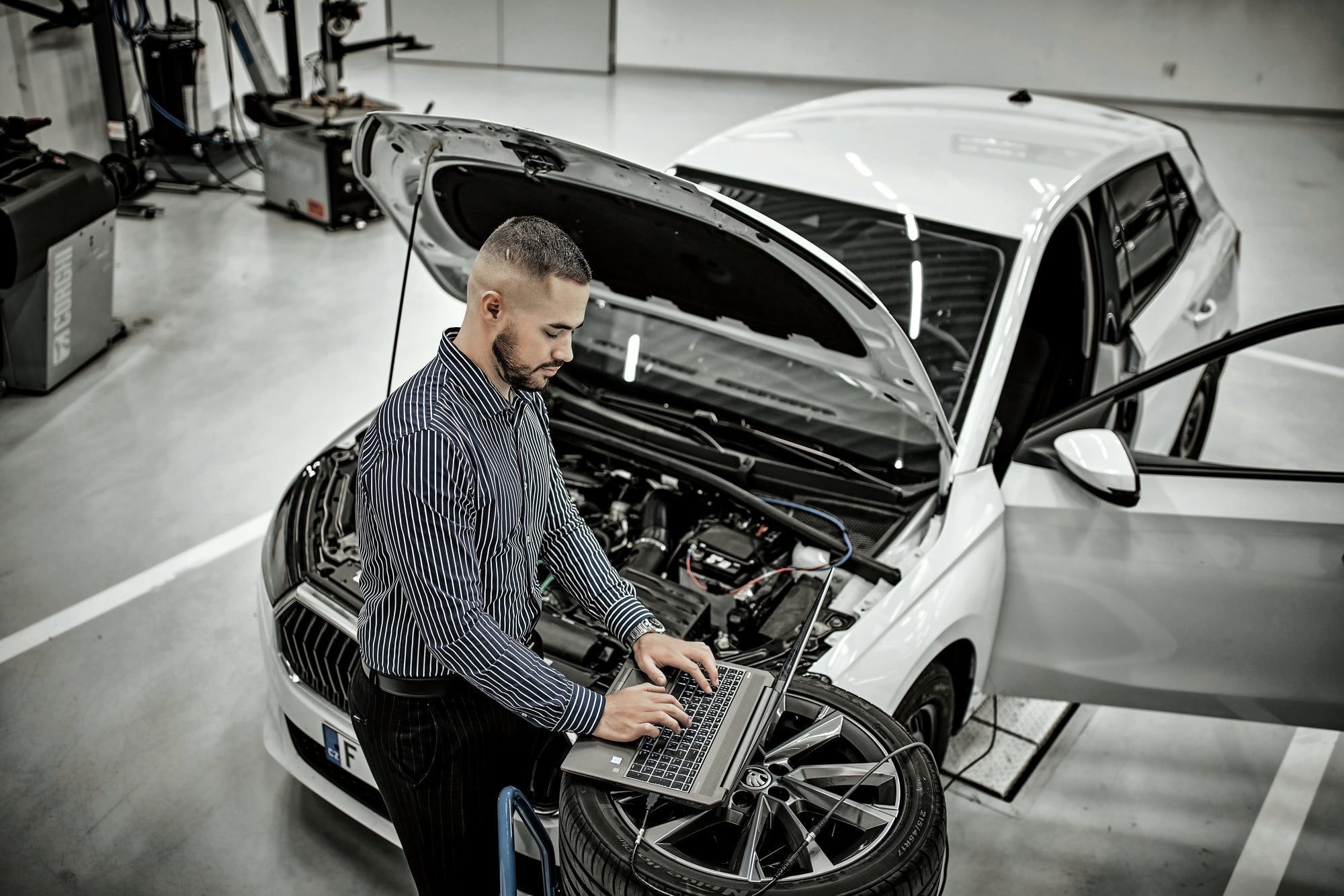 Finland, Spain, USA. Lika Malinić has tested cars in various parts of the world.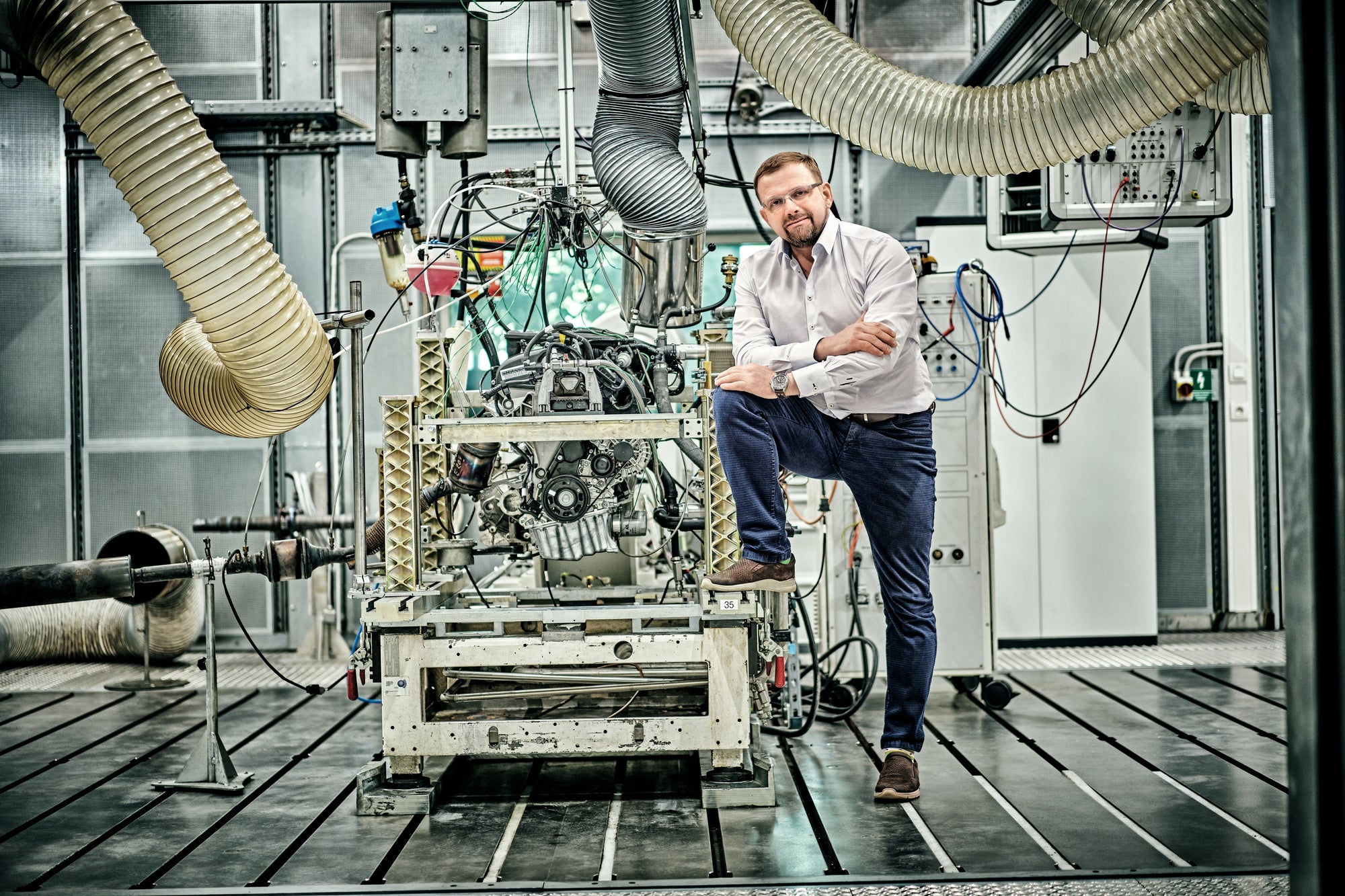 The engine development department is headed by Martin Hrdlička. "We are looking for experts who can help us, among other things, localize the product for individual global markets – from engineers to coordinators and project managers," he says.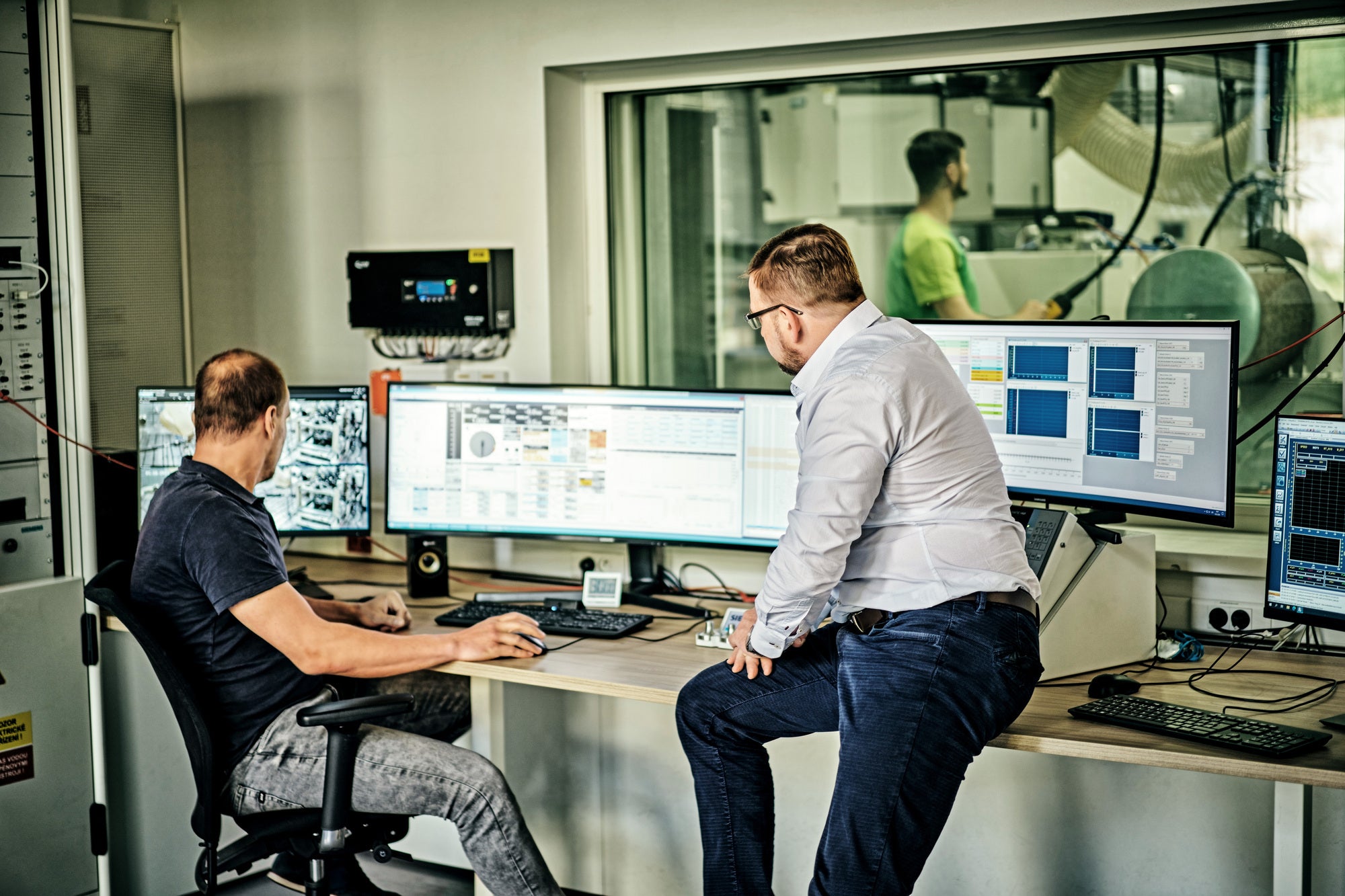 Analyses, statistics, work with data. To develop the highest quality models, Škoda Auto continuously evaluates lab and test results.
Team of the chassis and powertrain development department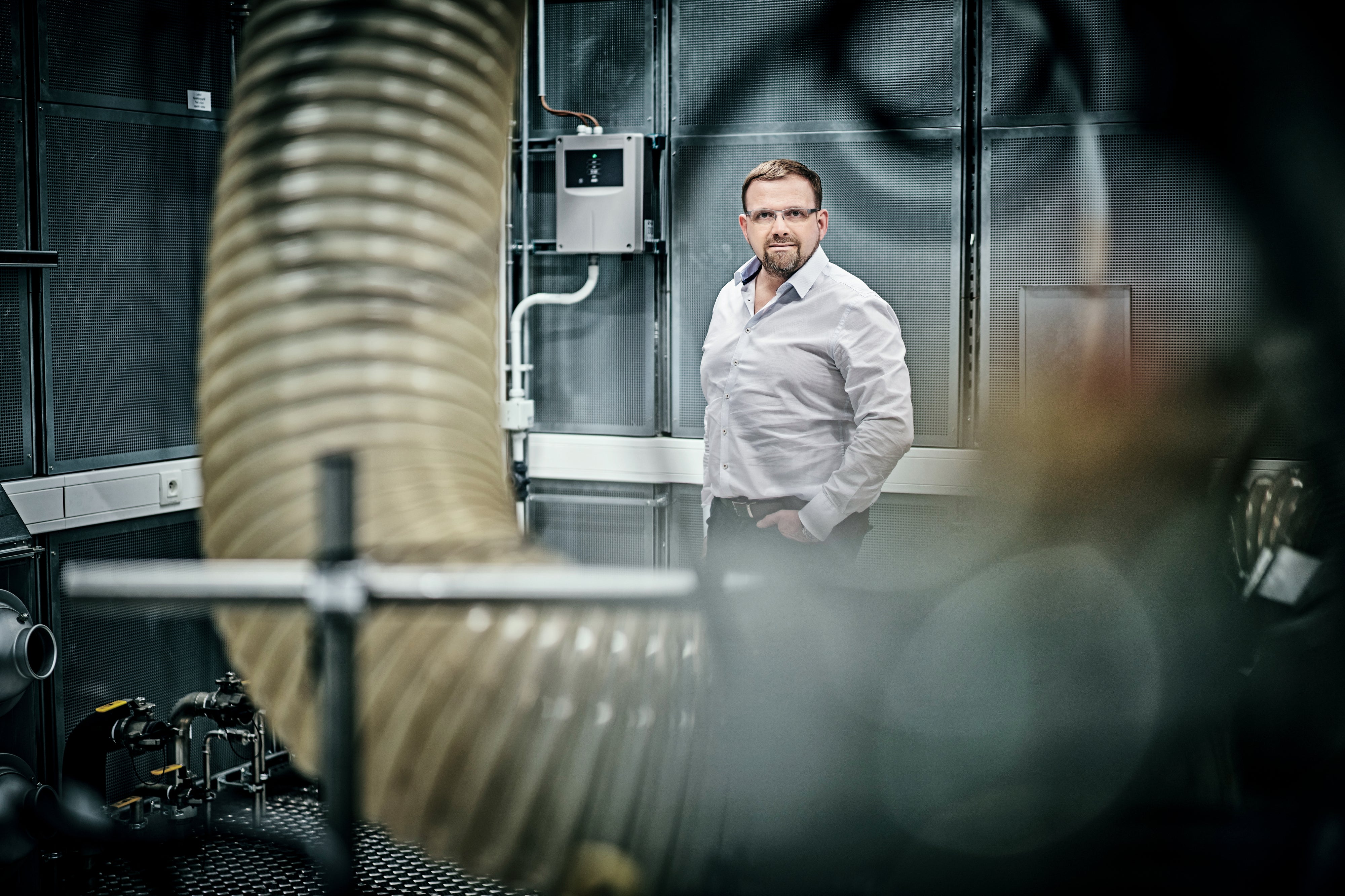 Martin Hrdlička
head of chassis and powertrain development
He is continuing in the footsteps of his ancestor-technicians. In 1993, Martin started at Škoda Auto as a brake system designer, in 2001 he became the head of powertrain construction and starting in 2006, he led the chassis department. Since March 2008, he has overseen the entire development of the chassis and powertrain. Today, he works in the Engine Testing Center, one of the most modern workplaces of the Mladá Boleslav manufacturing plant.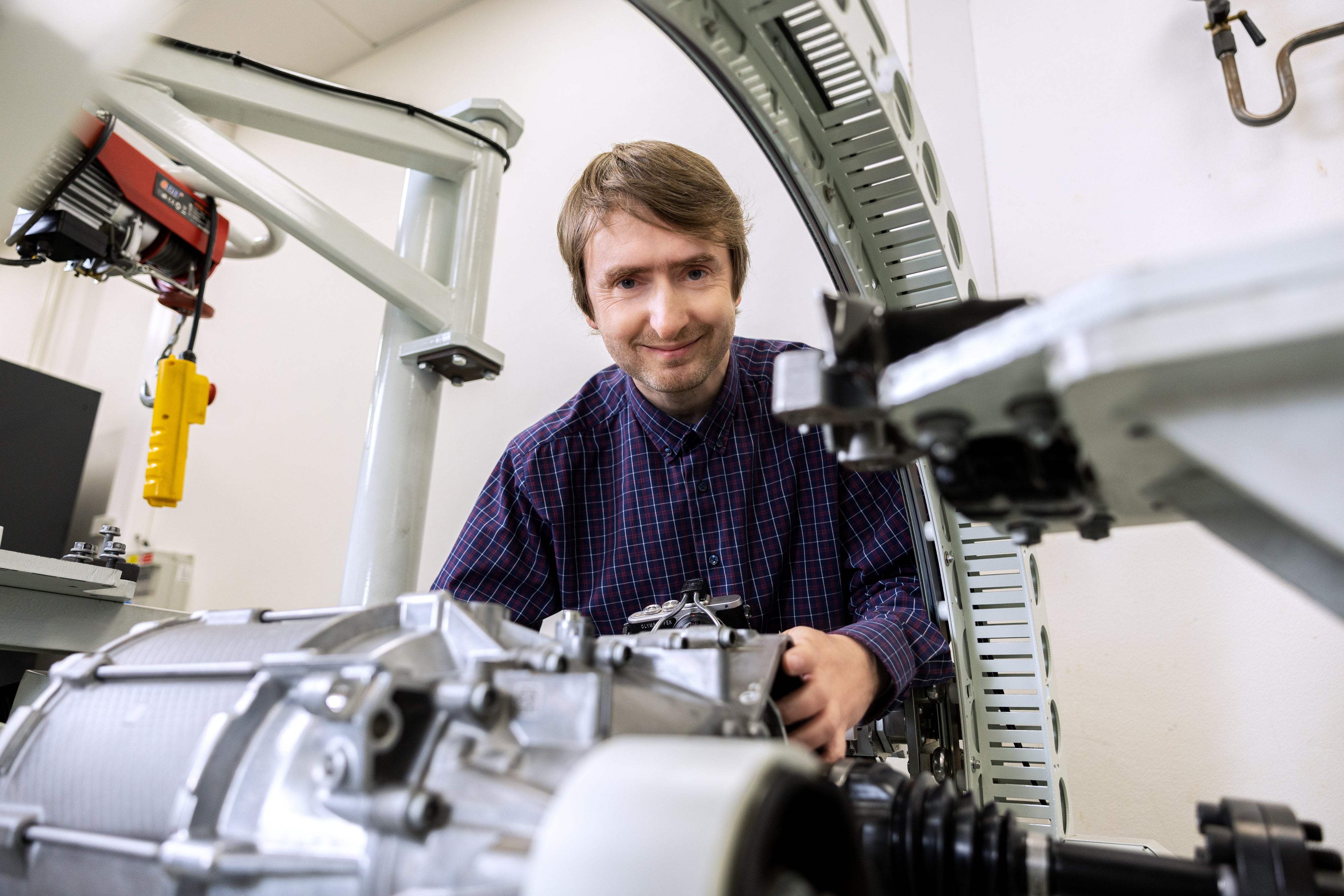 Jaroslav Prokop
development engineer of gear construction
This specialist's technical focus on gearing runs in the family. His father and grandfather worked at Škoda Auto and his wife also studied engineering. Coincidentally, her grandfather, who is now 94 years old, also worked in Škoda – at a time when models like Spartak were flying off the line. Jaroslav Prokop has been working in the company since 1996 and gearing continues to fascinate him. In his own words, he's been geared towards life-long learning.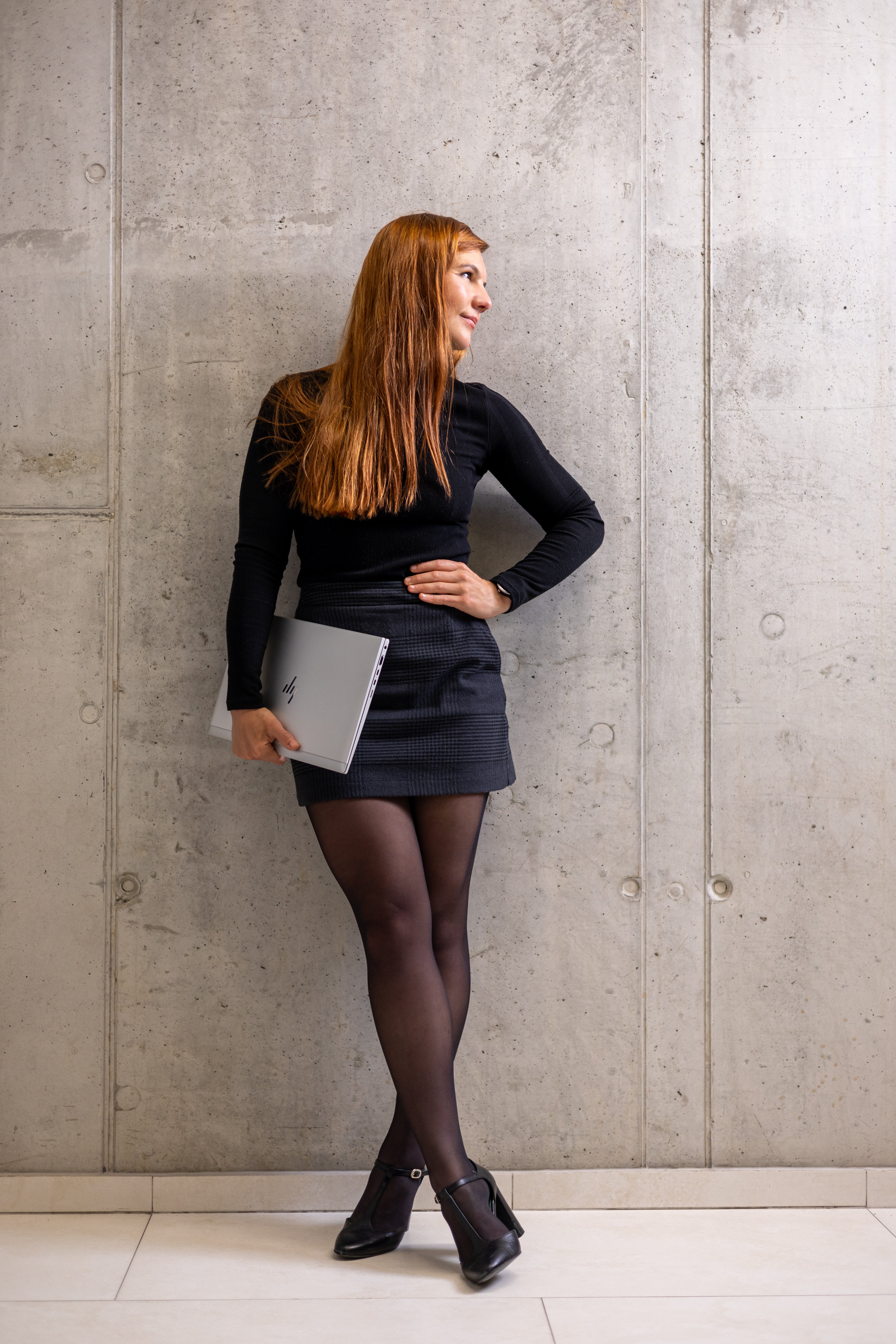 Linda Hulínská
Technical Project Management India
Linda oversees the development of engines for the Indian market and has visited the Pune site several times in person. She gained her work and academic experience, among other places, in Canada. Why, in her opinion, is it important to develop combustion engines even in times of electromobility?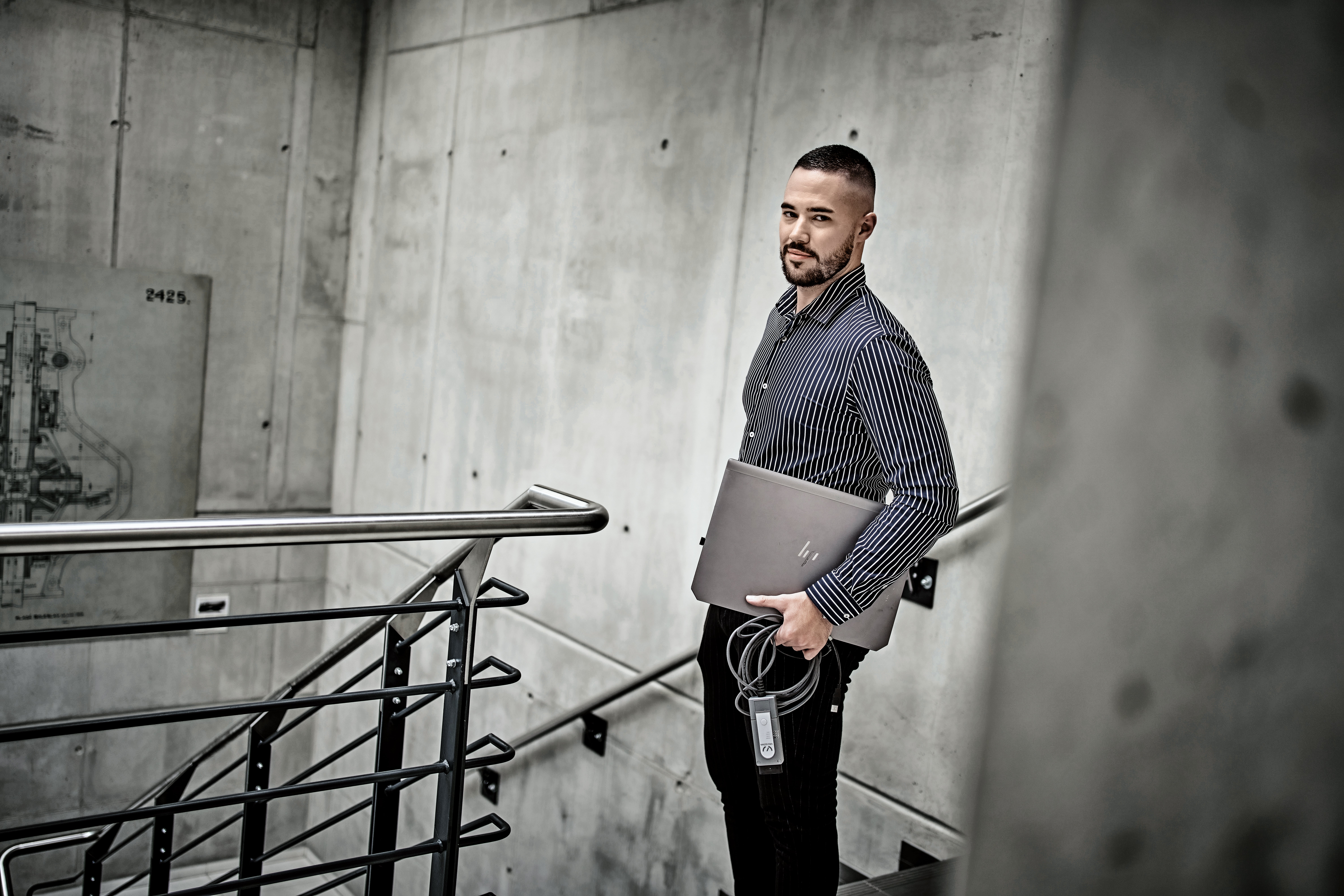 Luka Malinić
development engineer
Luka was born in Croatia, where he graduated from the Faculty of Mechanical Engineering. He joined Škoda Auto as a development engineer in December 2019. Luka is fluent in five world languages. "I enjoy observing that Czech and Croatian are often based on similar logic. I want to continue learning foreign languages while developing my career in the automotive industry."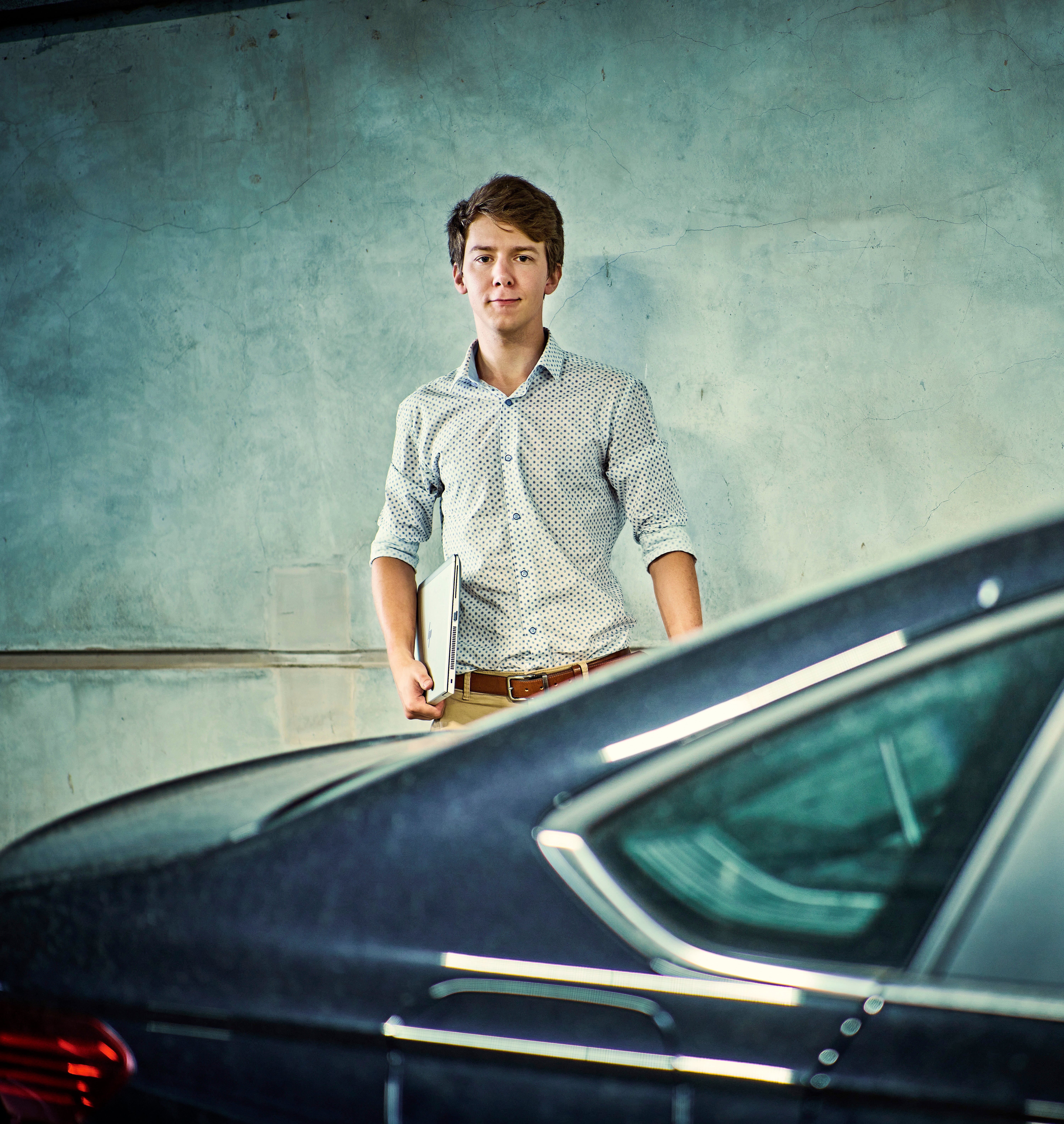 David Hofman
project manager
David Hofman's love of cars dates back to his childhood. After graduating from the Czech Technical University in Prague in the field of Combustion Engines, now he works at Škoda Auto as the project manager for the 1.5MPI engine control unit for the Chinese market. Thanks to his profession, he is always aware of the sounds that cars make on the road. "Whenever a car sounds strange, I wonder what could be wrong with the engine," says David.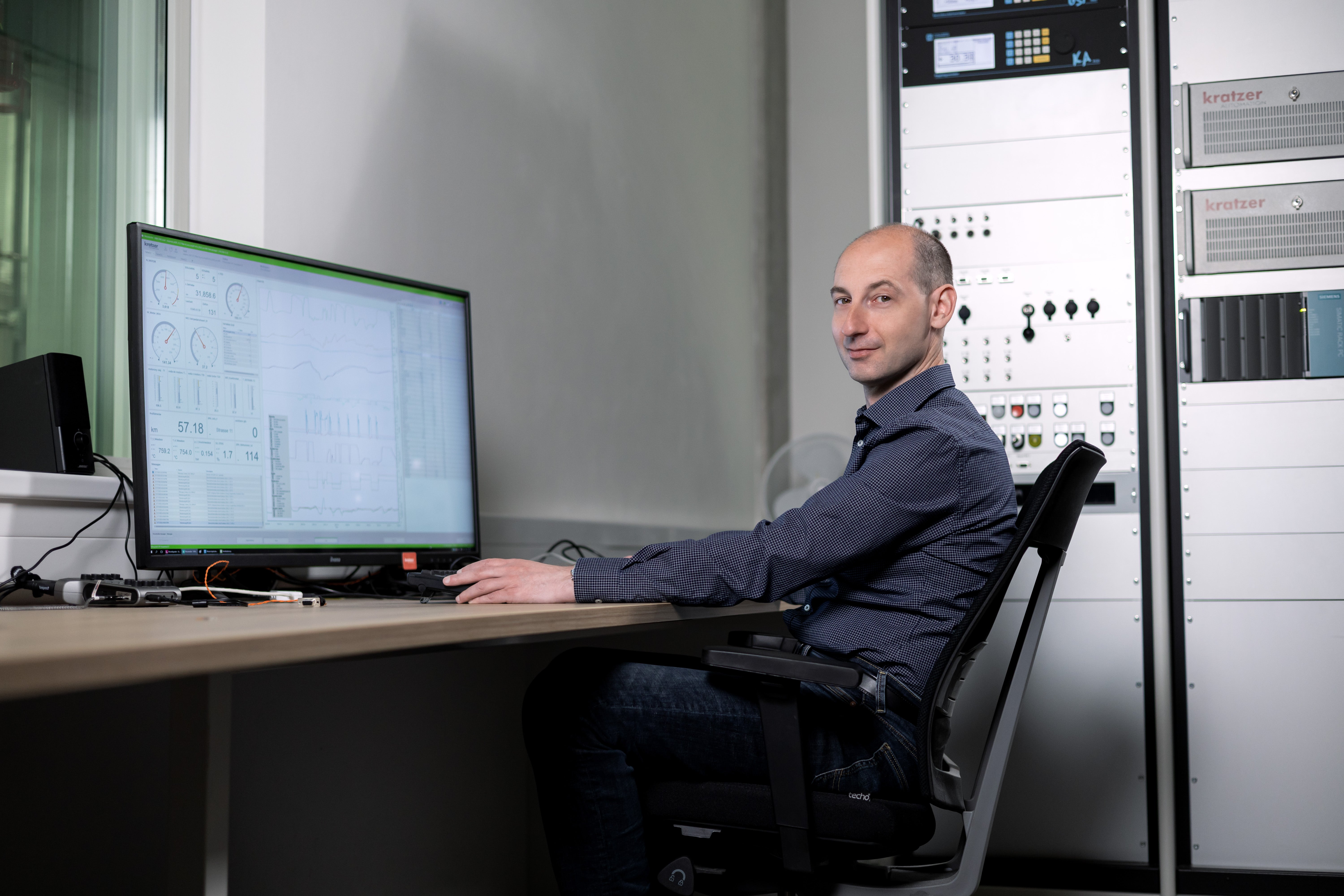 Jiří Borovička
Project coordinator of the transmission test stands
He graduated from the Faculty of Mechanical Engineering of the Czech Technical University in Prague. Today, he works at the Škoda Auto Motor Center. "I think it's important to really touch the product and get familiar with the principles it is based on." Among other things, he also worked as a construction designer and was in charge of drawing documentation.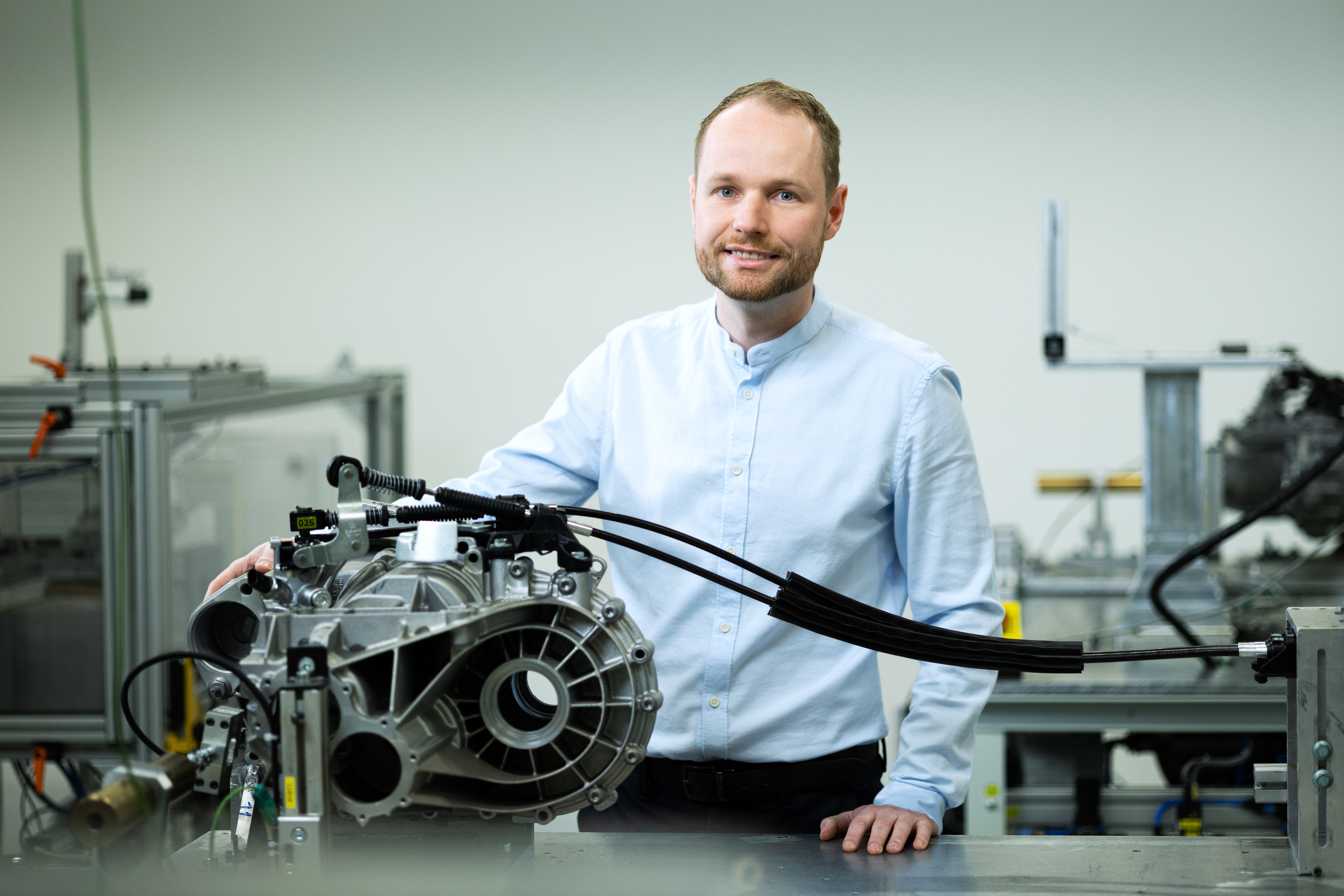 Tomáš Novotný
manual external gearshift constructor
After graduating from the Technical University of Liberec, he worked in a company that supplied seats to the most prominent Czech automobile manufacturer. He joined the company himself in 2017. "I don't like stereotypes. What I like most about my job is the variety. Now I have the opportunity to work not only on Škoda Auto cars but also on other brands of the Group, such as Seat, Audi and Volkswagen," he says.